Keanu Reeves was considered for Death Stranding, Kojima reveals
Designer says he would like to work with the actor in the future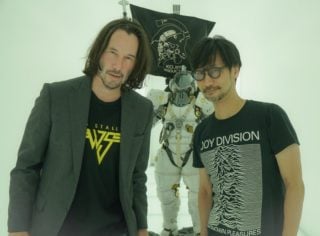 Hideo Kojima has revealed he considered approaching Keanu Reeves for a role in Death Stranding, before signing fellow actor Mads Mikkelsen.
Keanu Reeves made an appearance at Kojima Production's Japanese office in September, and although Kojima didn't comment on whether he would appear in Death Stranding, he told GameSpot he had once considered the actor for a key role.
"Keanu is a great guy," he said. "I have a close friend, Nicolas Refn, he introduced me to Mads and I made an offer to Mads to be in the game.
"I went to Denmark and talked to Nicolas again before I gave the offer to Mads, and I said I met Mads a couple of times but I really wanted to reconfirm with Nicolas that I really should work with Mads.
"Nicolas said, 'I made Mads grow. He's great, but the best guy is Keanu,' and he was doing Neon Demon at that time. So he was trying to persuade me to use Keanu, and I thought maybe I will change from Mads to Keanu."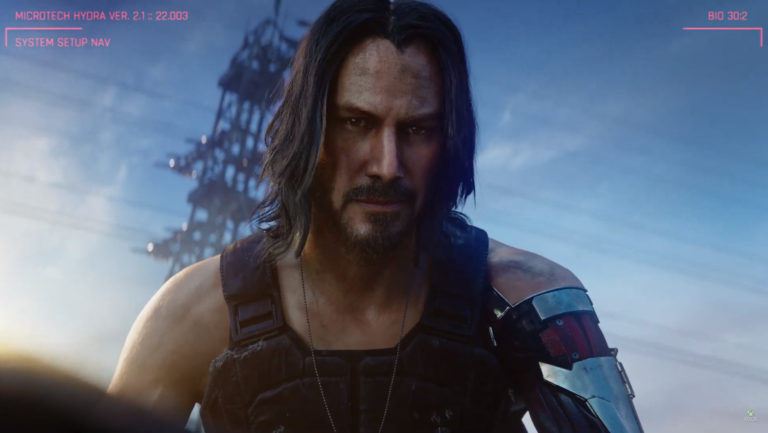 He added: "We were having this dinner, and there was this chef, and I called the chef and told him that I'm thinking of using Mads, and asked what he thought. Even the chef said maybe Keanu is better, even though he liked Mads a lot. But I did write the character for Mads, imagining him, so I am very happy that I offered it to Mads in the end."
Kojima said that in the future it would be "great" if he could work with Reeves.
"It could be a game, or maybe a movie or TV I might work on, so maybe next time," he said.
"When I met Keanu, I was shocked that he was so polite; a real good guy. We are only one year apart in age, so the appreciation towards a lot of things are similar, I think. So in the future, I would like to offer something to Keanu."
Death Stranding features a cast of high-profile actors including Norman Reedus, Mads Mikkelsen, Léa Seydoux, Lindsay Wagner and director Guillermo del Toro.
Other celebrities who have previously visited Kojima Productions have taken on roles in the game, including Game Awards host Geoff Keighley.
Hideo Kojima premiered 50 minutes of new Death Stranding gameplay during a live stream from Tokyo Game Show.