Keanu Reeves has made Cyberpunk movie 'much more of a possibility'
Franchise creator discusses possibility of Hollywood film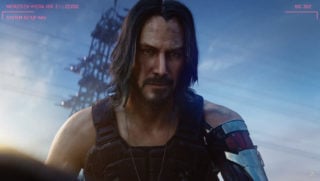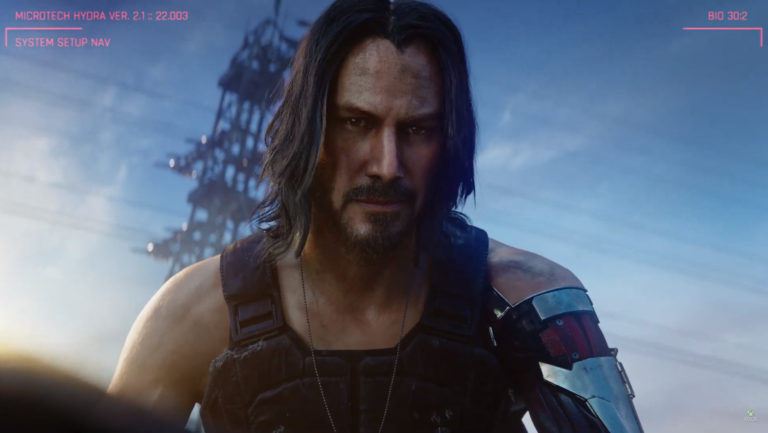 Keanu Reeves' involvement in Cyberpunk 2077 has made a Hollywood movie "much more of a possibility", the franchise's creator has said.
Speaking to VGC in a recent interview, Mike Pondsmith said he "can't really say" if the rights are being optioned for a Cyberpunk movie, but confessed that the involvement of Reeves has brought a lot more star credibility to the project.
Pondsmith said: "I can't really say anything on [movie rights]. But with Keanu Reeves being tied up in things, it's become much more of a possibility."
At E3 2019 the John Wick actor was dramatically unveiled as a character in the CD Projekt Red game. He'll play "legendary rockerboy" Johnny Silverhand. Reeves subsequently said he doesn't think games need Hollywood stars to legitimise the medium.
When VGC asked developer CD Projekt Red if more Hollywood actors will appear in the game, it simply replied: "no comment."
Pressed further on the chances of a Cyberpunk movie, writer and designer Pondsmith said he feels his franchise hits a "sweet spot" of plot and action that could appeal to movie goers.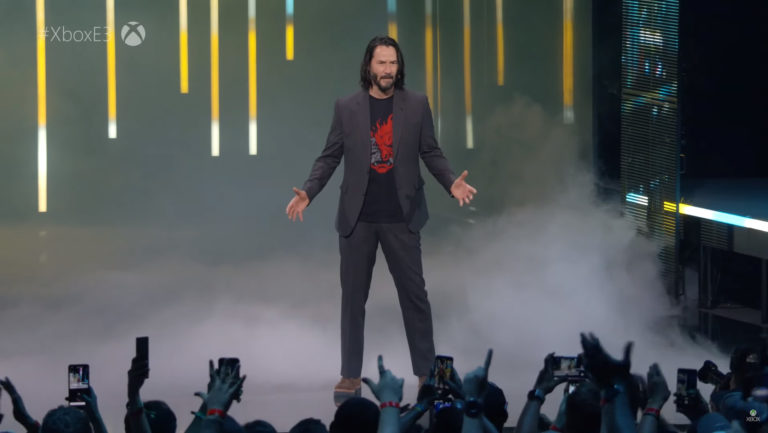 "My favourite film is Blade Runner, but I recognise inherently that it's a cerebral film and 2049 was even more cerebral," he said. "A cerebral film is not necessarily going to allow other people to enter that space and understand it, but at the same time you don't want to do it totally action either.
"We found a sweet spot with Cyberpunk which is, we make you think, but we don't bog you down and give you an education," he added.
"At the end of the day, there will be a moment in 2077 when you're sitting there as V and you'll look down and realise that both of your hands are essentially cybernetic tool factories. As a player, you should at some point think, what is that like? There should be that moment of discomfort."
Pondsmith has to date fleshed out the Cyberpunk universe in tabletop games and the upcoming video game release. Looking forward, he said he's not fussy about what medium his stories are told in.
"There are things in video games that have much higher impact than I'll ever have in tabletop. And that will change if we ever do a film for this thing"
"I've recognised over the years that you have to adapt to the medium to make it effective," he said. "You don't use one medium you use another. What I do with tabletop is very different from what I would do in a video game.
"Having to go between the two of them now, I can see that there are things that are easy to do in tabletop that I would never try to do in video games, but there are things in video games that have much higher impact than I'll ever have in tabletop.
"And that will change if we ever do a film for this thing. What I expect to see will be different."
Cyberpunk 2077 will be released on April 16, 2020 on Xbox One, PS4 and PC.
Games 'don't need legitimising'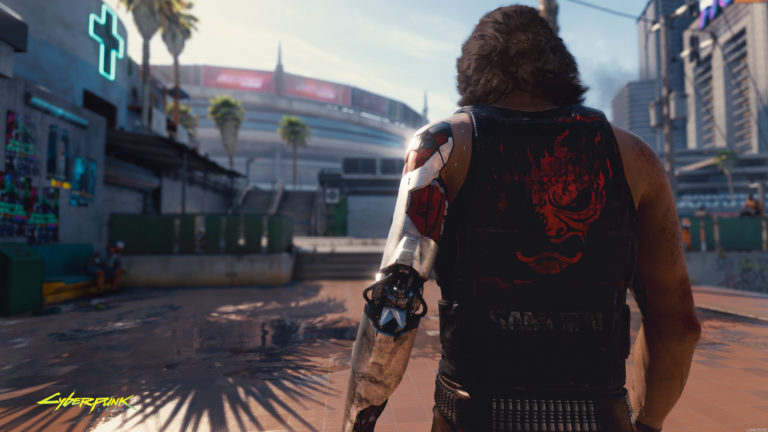 Keanu Reeves spoke after his unveiling as a Cyberpunk 2077 character about the ways in which technology links the worlds of games and movies.
Asked if he thinks having big Hollywood performers appearing in games helps legitimise gaming in the entertainment world, Reeves told the BBC: "I don't think they need legitimising.
"If anything, I'd say it's gone the other way. It's more of the influence gaming's had on… let's call it Hollywood. Certainly with the Marvel universe, right?
"But then gaming probably started in the beginning with Hollywood, so I think these technologies have been talking to each other," he continued.
"I mean Marlon Brando in the first Superman, I remember him saying 'OK, so now they can just digitise how I am, my look, and do another performance, and I don't need to be there.
"That idea of the technology of image capture and performance, we're seeing in Hollywood now so many performances where they're either ageing or making other performers younger, so the elasticity of performance and time and what you look like and who you are is getting more complex."
Related Products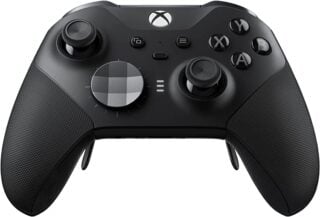 Xbox Elite Series 2 Wireless Controller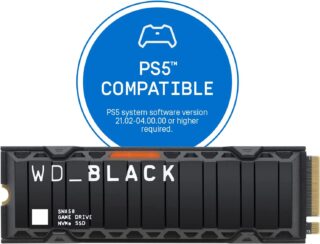 WD_BLACK 500GB M.2 SSD with Heatsink
Other Products
Some external links on this page are affiliate links, if you click on our affiliate links and make a purchase we might receive a commission.