Jurassic World started life as a sequel to flawed Jurassic Park game Trespasser
Xbox creator Seamus Blackley was working with Steven Spielberg on the project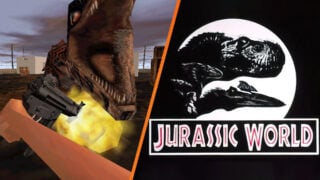 The hit movie Jurassic World was originally supposed to be a video game sequel to the critically panned Trespasser, it's been revealed.
Seamus Blackley, who's best known for creating and designing the original Xbox, has tweeted the story of how he worked with Steven Spielberg to "make good the skid mark we left with Trespasser".
Before his work with Xbox, Blackley worked for DreamWorks Interactive, where he was the executive producer of Trespasser, a 1998 PC game that served as the sequel to the second Jurassic Park movie, The Lost World.
However, Trespasser was a critical and commercial failure, due to a combination of its numerous bugs and its ambitious scope which caused even powerful PCs at the time to struggle with it.
According to Blackley, after "a lot of death threats" he moved to Microsoft where he assumed he'd "vanish from history" but instead ended up designing the original Xbox.
Blackley then left Xbox to found Capital Entertainment Group, which worked with Creative Artists Agency (CAA) to help reform the financing models available in the games industry.
Spielberg, a CAA client, occasionally worked with Blackley on projects. "I'd see him in meetings, and sometimes do stuff with him on games or movie stuff," Blackley recalled. "Steven would always say, 'I don't like you in this job. Why are you doing this job.'"
As Blackley puts it, he then received a call from Universal saying Spielberg wanted to resurrect the Jurassic Park franchise, starting with a video game sequel to Trespasser.
"I wrote a story about dinosaurs on Isla Sorna and the research sites escaping, and about how humans had to come to terms with the original owners of the planet," Blackley explains. "My thesis was that audiences wanted to know the dinosaurs more than to kill them."
With the help of incredibly talented artists and coders, we made a game design, an art design, and a story bible. We called it Jurassic World."
Blackley and his team also made a pitch trailer, which leaked online around a decade ago.
"People were very confused by" the trailer, Blackley says, which can be viewed below:
Ultimately, though, despite Spielberg "loving" the trailer, the story being approved and the recruitment process starting for new developers, the game didn't materialise – but it wasn't completely abandoned.
"The co-president of Universal left, everything was scrambled, and the next thing I knew, I was sending all our art assets to [future Jurassic World producer] Frank Marshall, who is also a fantastic person, who is the nicest guy in Hollywood," Blackley says.
"There was a movie in the works, and the cancellation of the game meant they got everything. Honestly this was the best outcome possible."
Blackley promises that storyboards and artwork will be shared soon, with an in-depth conversation coming to Jurassic Park memoir website Jurassic Time next month.
Related Products
Other Products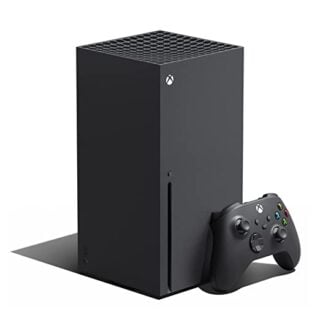 Xbox Series X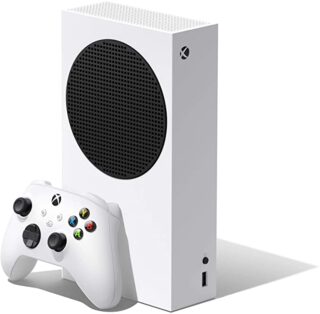 Xbox Series S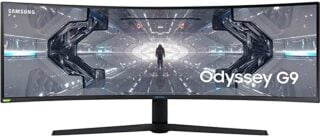 SAMSUNG 49-inch Odyssey G9 Gaming Monitor
Some external links on this page are affiliate links, if you click on our affiliate links and make a purchase we might receive a commission.