June's Xbox update adds party chat support for speech-to-text and text-to-speech
Microsoft details new accessibility features and more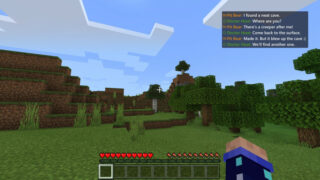 Microsoft has announced details of June's Xbox update.
The headline addition is the introduction of new party chat accessibility features.
Xbox party chat now supports transcribing speech into text and synthesis of speech from text, features which can be used to aid players who are deaf or have trouble hearing and/or cannot or choose not to speak.
Enabling speech-to-text transcription will result in all words spoken in a party being converted into text viewable in an adjustable overlay on top of gameplay.
With text-to-speech enabled, words typed into party chat will be read by a synthetic voice to all group members, with a choice of several voices available for each language.
Microsoft said these new features can be enabled in Settings > Ease of Access > Game and chat transcription. In a party, this screen can be accessed under Options > Configure Ease of Access settings.
Xbox's May 2021 system update featured improvements to Quick Resume, including greater reliability and faster load times, passthrough audio for media apps, and the ability to approve multiplayer games for kids by specific title.
June's Xbox update gives caregivers the option to approve or decline requests from their kids to play with people on other game platforms too, using the Xbox Family Settings app on Android or iOS or direct from the console.
This month's update also introduces "official posts from your favorite games" in the Xbox mobile app, which players can like, share, or comment on, plus a new 'Move groups' button added to the 'My games & apps' screen in the guide, which enables players to reorder groups.