June's PS Plus games include Borderlands Handsome Collection
Sonic Mania also available to subscribers next month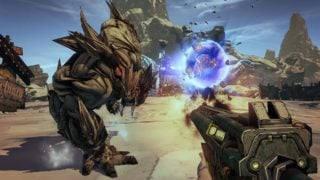 Sony has announced June's free games for PlayStation Plus subscribers.
Borderlands: The Handsome Collection and Sonic Mania will be free to download from Tuesday June 4.
Normally priced at $59.99/£44.99, Borderlands: The Handsome Collection includes Borderlands 2, Borderlands: The Pre-Sequel and all DLC for both titles.
Released in 2017, 2D platformer Sonic Mania normally costs $19.99/£15.99.
May's PlayStation Plus games, What Remains of Edith Finch and Overcooked, will remain free to download until Monday June 3.
As of March 2019, PlayStation Plus had 36.4 million subscribers, according to Sony.
The latest membership count was announced as the PlayStation division recorded increased sales and operating income for its fiscal year ended March 2019.
The company also said PlayStation 4 sales stand at 94.2 million units.