July 2023's PlayStation Plus Essential games have leaked
UPDATE: Sony has officially announced July's PlayStation Plus Essential games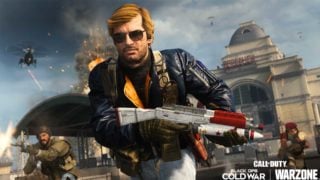 July 2023's PlayStation Plus Essential games have been revealed ahead of their official announcement.
As has become a regular occurrence, the games were leaked by Dealabs user billbil-kun, who has been accurately revealing the PlayStation Plus line-ups almost every month since September 2021.
According to the user, July's PlayStation Plus games will be Call of Duty Black Ops Cold War (PS5, PS4), Alan Wake Remastered (PS5, PS4) and Endling: Extinction is Forever (PS5, PS4). The games will be available from  July 4 for around one month.
Update
Sony has officially announced July's PlayStation Plus Essential games, confirming the earlier leak.
June's titles include NBA 2K23 (PS5, PS4), Jurassic World Evolution 2 (PS5, PS4) and Trek to Yomi (PS5, PS4) and can be claimed until July 3.
Essential is the entry-level PlayStation Plus membership tier, which offers subscribers access to a few 'free' games every month.
Players can continue to play these games even after they're no longer available to claim at the end of the monthly period as long as they continue to subscribe to PlayStation Plus Essential (or a higher tier).
Once their membership ends, they'll no longer be able to play these games unless they re-subscribe.
Sony Interactive Entertainment CEO Jim Ryan said last week that 30% of PlayStation Plus users are subscribed to the more expensive Premium and Extra tiers, which were introduced last summer.