Judge rules that Epic-Apple battle 'should not create havoc to games industry bystanders'
Court partly grants Epic's restraining order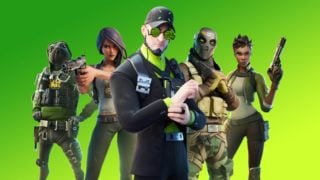 A US court has partly granted Epic's request for a temporary restraining order against Apple.
Yvonne Gonzalez Rogers, the US District Court Judge for the Northern District of California, ruled on Monday that Apple was now restrained from blocking Epic's developer accounts and thus its ability to update its Unreal Engine tech on iOS and Mac.
However, the judge did not grant Epic's request to reinstate Fortnite to the App Store during its legal battle with the iOS firm.
In his statement, Judge Rogers said that restricting Epic's developer access would cause "potential significant damage" to the wider games industry.
"The record shows potential significant damage to both the Unreal Engine platform itself, and to the gaming industry generally, including on both third-party developers and gamers," he said.
"The public context in which this injury arises differs significantly: not only has the underlying agreement not been breached, but the economy is in dire need of increasing avenues for creativity and innovation, not eliminating them.
"Epic Games and Apple are at liberty to litigate against each other, but their dispute should not create havoc to bystanders. Certainly, during the period of a temporary restraining order, the status quo in this regard should be maintained."
The Judge added that Epic had not yet demonstrated that it would likely succeed in its overall case to circumvent Apple's 30% cut of App Store fees, but added that "serious questions do exist" around the policy.
This month Epic challenged Apple's 30 percent cut of in-app purchases by adding a direct payment option to the Fortnite App, in breach of App Store rules. The move resulted in the removal of Fortnite from iOS and Epic immediately filed a lawsuit.
Epic subsequently requested a temporary restraining order, which would reverse Fortnite's App Store removal and the impending cancellation of its developer accounts, which it needs to support its popular Unreal Engine tech on iOS.