John Carmack is leaving Meta: 'This is the end of my decade in VR'
"We have a ridiculous amount of people and resources, but we constantly self-sabotage"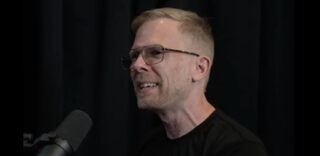 Pioneering video game developer John Carmack is leaving Meta, and has said that his departure brings "the end of [his] decade in VR."
Carmack, who until now had held the role of consulting CTO for Meta's VR projects, had some critical words for the projects in his exit statement, which Carmack himself publicly posted following it being leaked to the press last night.
"We have a ridiculous amount of people and resources, but we constantly self-sabotage and squander effort. There is no way to sugar coat this; I think our organization is operating at half the effectiveness that would make me happy," he wrote on his Facebook page.
"It has been a struggle for me. I have a voice at the highest levels here, so it feels like I should be able to move things, but I'm evidently not persuasive enough," Carmack continued.
"A good fraction of the things I complain about eventually turn my way after a year or two passes and evidence piles up, but I have never been able to kill stupid things before they cause damage, or set a direction and have a team actually stick to it. I think my influence at the margins has been positive, but it has never been a prime mover."
Meta, which was originally Oculus before its acquisition in 2014, was founded by controversial developer Palmer Luckey in 2012. Carmack joined the project in 2013.
Carmack, who made his name developing industry-shaking titles like Doom and Quake, will go on to work on his recent AI startup Keen Technologies.
"Enough complaining. I wearied of the fight and have my own startup to run, but the fight is still winnable," Carmack concluded.