Jennifer Hale releases statement addressing Bayonetta 3 voice acting controversy
Actress calls for amicable resolution to her predecessor's complaint over wages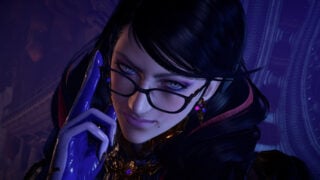 New Bayonetta voice actor Jennifer Hale has released a statement addressing the controversy surrounding her predecessor's exit from the series.
Former Bayonetta voice actor Hellena Taylor recently called on fans to boycott the upcoming Bayonetta 3, claiming she was offered an "insulting" fee to reprise her role.
In a series of video messages published on Saturday, Taylor criticised developer PlatinumGames and publisher Nintendo for allegedly offering her $4,000 to return for Bayonetta 3 – a claim denied by Platinum vice president Hideki Kamiya.
It was recently confirmed that Taylor has been replaced in her role as the lead in the third game by veteran actor Hale. At the time, Platinum claimed it was due to Taylor's schedule, something the actor vehemently denied.
Hale addressed the situation directly in a statement released on Monday.
"As a longtime member of the voice acting community, I support every actor's right to be paid well and have advocated consistently for this for years," she wrote.
"Anyone who knows me, or has followed my career, will know that I have great respect for my peers, and that I am an advocate for all members of the community.
"I am under NDA and am not at liberty to speak regarding this situation. My reputation speaks for itself.
"I sincerely ask everyone to keep in mind that this game has been created by an entire team of hard-working, dedicated people and I hope everyone will keep an open mind about what they've created," she continued.
"Finally, I hope that everyone involved may resolve their differences in an amicable and respectful way."
In Taylor's video messages – which she said were an act of her breaking non-disclosure agreements – the actress claimed Platinum's chief game designer Kamiya had presented her with an "immoral" offer to reprise her role as Bayonetta.
She went on to claim that her concern about being out of work caused her to suffer anxiety, depression and suicidal thoughts.
Taylor's messages were met with a groundswell of support, including from fellow voice actors who shared their experiences of receiving similar offers.

Kamiya's Twitter account was temporarily restricted over the weekend following a series of messages posted in response to Taylor's allegations.
Bayonetta 3 will be released as a Switch exclusive on October 28.
Related Products
Other Products
Some external links on this page are affiliate links, if you click on our affiliate links and make a purchase we might receive a commission.