Jedi: Fallen Order is the latest game with a next-gen patch that's best on Xbox
EA adds graphics modes to Series X, but not PS5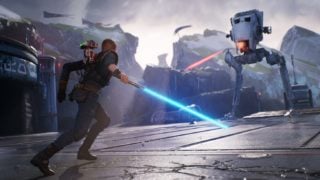 Electronic Arts has released a next-gen optimisation update for Star Wars Jedi: Fallen Order.
The update – which is out now – improves framerate and dynamic resolution ranges on Xbox Series X and S, and PlayStation 5. The two more powerful consoles have also had their post-processing resolutions improved.
However, as seen with many other next-gen updates, Xbox Series X has received more options than PlayStation 5, likely due to restrictions around how Sony's console handles backwards compatibility updates.
In Fallen Order, Xbox Series X users now have the ability to switch between two modes: Performance Mode increases the framerate to 60fps and sets dynamic resolution in the range of 1080p to 1440p, while Normal Mode increases postprocessing to 4K and sets the dynamic resolution to the range of 1512p to 2160p.
On PS5, the graphics settings are locked: framerate has been increased to 60 FPS (up from 45 FPS), postprocessing increased to 1440p and dynamic resolution disabled. The game will render at a set 1200p, up from 810-1080p.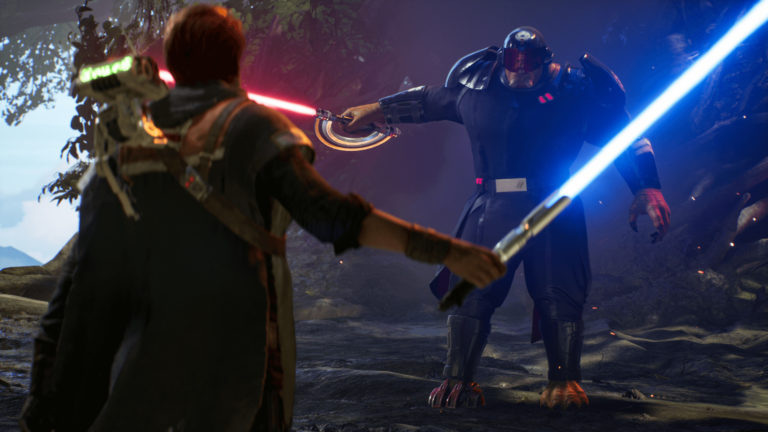 Fallen Order's lack of PS5 graphics modes could be due to an issue with the way the console handles backwards compatibility.
Recently, a number of games including Cyberpunk 2077, Star Wars: Squadrons, Call of Duty: Warzone and Rocket League have received performance updates for those playing on Xbox Series X, but not PS5.
Enabling next-gen performance features such as 120fps reportedly requires a full native port on PS5, while Microsoft allows such features to be added via a backwards compatibility patch.
Rocket League developer Psyonix explained in a statement issued to Eurogamer: "Enabling 120hz on Xbox Series X|S is a minor patch, but enabling it on PS5 requires a full native port due to how backwards compatibility is implemented on the console, and unfortunately wasn't possible due to our focus elsewhere."
You can see the full list of changes in the Jedi: Fallen Order next-gen optimisation patch below.
Jedi: Fallen Order next-gen patch
High Level Summary of Features:
Improved framerate on Xbox Series X|S and PlayStation 5
Improved dynamic resolution ranges, for a higher resolution experience on Xbox Series X|S and PlayStation 5
Improved post-processing resolution for Xbox Series X and PS5. (Not Xbox Series S)
Console Specifics:
Xbox Series S
Framerate has been increased to 60 FPS (up from 45 FPS)
Xbox Series X Performance mode
Framerate has been increased to 60 FPS
Dynamic resolution added in the range of 1080p to 1440p
Xbox Series X Normal mode (non-performance mode)
Postprocessing has been increased to 4K
Dynamic resolution in the range of 1512p to 2160p
PlayStation 5
Framerate has been increased to 60 FPS (up from 45 FPS)
Postprocessing increased to 1440p
Dynamic resolution has been disabled and the game is rendering at 1200p (up from 810-1080p)