Japan's press have played Pokémon Legends: 'It's an experience like no other'
Recent hands-on reports call it "completely different" and "exhilarating"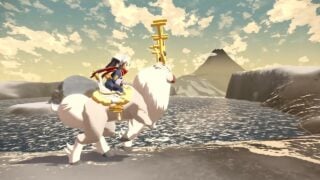 A number of Japanese video game websites have been posting their first impressions of Pokémon Legends: Arceus following a recent hands-on event in Japan.
Famitsu praised the game for moving the Pokémon series in a new direction, saying: "It's safe to say that this game is completely different from previous titles.
"The first thing that impressed me when I started playing was the exhilarating feeling of moving around freely in the vast field."
Its report also praised the way Pokémon could be found freely roaming around each area, and the excitement in wondering which species would be encountered each time they reached a new one.
The ability to ride Pokémon was also commended, with Famitsu's reporter saying it made traversing the open world more exciting, especially when using a flying-type Pokémon.
"It feels great just to be able to fly freely in the sky, but it's especially fun to look for Pokémon that look small below you," it said.
Pokemon Scarlet and Violet Guides:
Pokemon Scarlet and Violet walkthrough, tips, and Pokemon locations | How to invite friends online Pokemon Scarlet and Violet | How to breed eggs in Pokemon Scarlet and Violet | Where to get the Master Ball in Pokemon Scarlet and Violet| How to change outfit Pokemon Scarlet and Violet
It also detailed a boss battle against an angry Kleavor, which attacks the player while they try to hit it with food to calm it down. The report said this battle was surprisingly difficult for a Pokémon game, but not to the extent that it was impossible to win.
Game Watch also delivered a positive preview, saying the ability to ride Pokémon "strongly matches the world view, making you feel more like you are adventuring in the Pokémon world, which I personally found to be an excellent system."
It also celebrated the way the more traditional Pokémon battle system is integrated into the open-world gameplay.
"This system, which successfully combines the action of this title with traditional Pokémon battles, is highly accomplished, and I especially appreciate the fact that Pokémon battles are 'a means to a different end', which fits the worldview of the game", it said.
"In addition, since you are directly attacked by Pokémon in this game, you will feel a great sense of tension when you discover a tough Pokémon."
It concluded: "What was particularly impressive in this experience was the construction of the world. I was impressed by the way the same old Pokémon battles were blended into the new and innovative action without any sense of discomfort.
"It's a game experience like no other in the series, and I have high hopes for it as a completely new form of Pokémon game."
4Gamer, meanwhile, was impressed by the way wild Pokémon each had their own personalities.
"The Pokémon that appear in the game seem to change depending on the time in the game, and at night we saw Drifloon and other Pokémon," it said.
"One thing that struck me was that Drifloon was very belligerent and attacked as soon as it noticed us. Even if we weren't engaged in a Pokémon battle, they would charge at the main character without mercy.
"You get the feeling this was the way things were before Pokémon and humans got along."
It was also generally impressed by what it had played saying: "There are many new elements in this game, such as the vast world and action, but the game is not difficult to play, and I was impressed by the fact that the best parts of Pokémon, such as completing the Pokédex and enjoying battles, are still included.
"I also felt that the game portrayed a Pokémon-inhabited world more realistically, as you can throw a Pokéball and start a battle seamlessly, or you can devise ways to catch Pokémon without battling."
It concludes: "If you've played Pokémon Diamond & Pearl and have explored the Sinnoh region, you'll enjoy this first adventure into the past. I can't wait for its release."
Blending action and exploration with Pokémon's RPG roots, Pokémon Legends: Arceus has one of the most unique settings in the history of the series.
Rather than the regular challenge of defeating gym leaders and the Elite Four to become a Pokémon master, Legends focuses on discovery, with players challenged with studying Pokémon in a bid to complete the Hisui region's first Pokédex.
In one of VGC's recently published 2022 game previews, we said developer Game Freak's decision to break from the franchise's usual formula could deliver the refresh the series needs.
Related Products
Pokémon Scarlet and Violet Dual Pack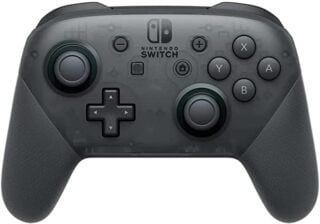 Nintendo Switch Wireless Pro Controller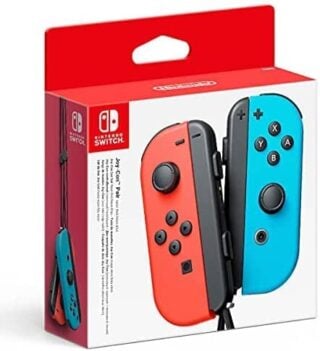 Nintendo Switch Joy-Con Pair
Other Products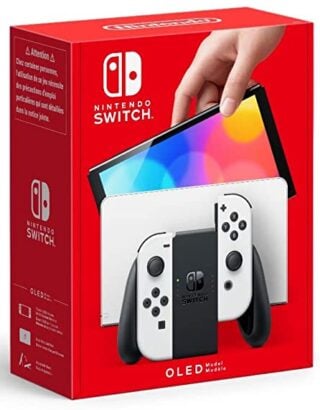 Nintendo Switch OLED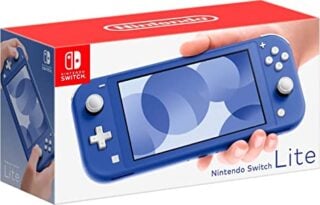 Nintendo Switch Lite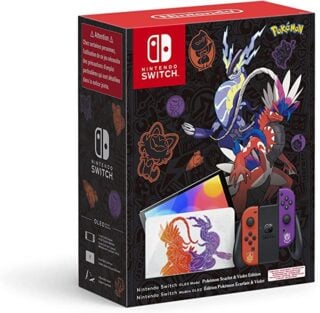 Nintendo Switch OLED - Pokemon Scarlet and Violet Limited Edition
Some external links on this page are affiliate links, if you click on our affiliate links and make a purchase we might receive a commission.