Japan's My Nintendo app lets you view play history across all formats
Users can also buy Switch games and watch Nintendo Directs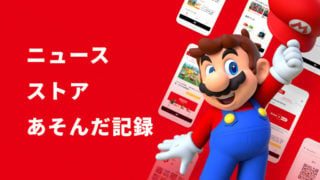 Nintendo of Japan has released a new My Nintendo app for Android devices.
It lets users view their Switch, Wii U and 3DS play records as long they have a linked Nintendo Account/Nintendo Network ID.
The app also provides Nintendo news, lets users watch videos including Nintendo Direct presentations, and search for and purchase Switch software.
According to Japanese Nintendo, the app is a 6.8 MB download and it's also scheduled to be released for iOS devices at a later date.
Nintendo recently acknowledged reports of unauthorised account logins and said in a statement on Tuesday that it's looking into the situation.
"We are aware of reports of unauthorized access to some Nintendo Accounts and we are investigating the situation," a spokesperson told VGC. "In the meantime, we recommend that users enable two-step verification for their Nintendo Account as instructed here."
Nintendo's share price reached a 52-week high this month amid strong demand for Switch and software including Animal Crossing: New Horizons.
The company said earlier this week that it's hoping to boost Switch production following a significant increase in demand.