Japan's entire weekly top 30 is Switch games, the first time a single format has done this in 33 years
The Switch has completely dominated the country's software sales this week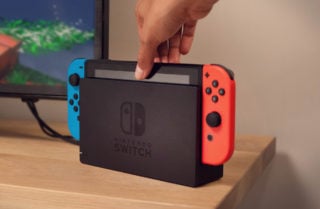 The Nintendo Switch has become the first system in 33 years to completely take over the Japanese weekly games charts.
Famitsu reports that the weekly chat from August 2-8 consisted entirely of Switch titles.
Game Data Library, which claims to be the largest collection of Japanese game sales data on the internet, says this is an "unprecedented" achievement that hasn't been done since at least November 1988, when the Top 30 used to only cover Famicom games.
A single system has never claimed all 30 spots in the charts since they became multi-format, making the Switch the first ever system to accomplish this.
The best-selling game in Japan last week was the Switch version of Minecraft, followed by the HD remake of The Legend of Zelda: Skyward Sword.
The continued popularity of the Switch in Japan is only one of a number of potential factors for this accomplishment.
This is the first time since the '80s that Nintendo has only had a single active system, meaning it isn't seeing separate console and handheld titles appearing in the charts.
Meanwhile, with no Sony handhelds around, PS5 continuing to be in extremely short supply worldwide and Xbox continuing to have a very minor impact on the region, the Switch is the only system that continues to enjoy healthy sales in Japan.
It was also a quiet week for games in Japan in general, with only one new entry coming in at number 24. Despite being at number one in the charts, Minecraft still only sold 14,912 copies.


Even taking all this into account, there can be no denying that this is a notable achievement for Nintendo.
The full Japanese charts for last week are as follows (with lifetime sales in brackets):
Minecraft (Switch) – 14,912 (2,102,413)
The Legend of Zelda: Skyward Sword HD (Switch) – 13,873 (234,224)
Crayon Shin-chan: Ora to Hakase no Natsuyasumi – Owaranai Nanokakan no Tabi (Switch) – 13,798 (156,274)
Mario Kart 8 Deluxe (Switch) – 13,615 (3,958,065)
Ring Fit Adventure (Switch) – 12,282 (2,734,231)
Momotaro Dentetsu: Showa, Heisei, Reiwa mo Teiban! (Switch) – 10,927 (230,976)
Monster Hunter Stories 2: Wings of Ruin (Switch) – 10,135 (205,463)
Super Smash Bros. Ultimate (Switch) – 8,978 (4,367,573)
eBaseball Pro Baseball Spirits 2021: Grand Slam (Switch) – 8,950 (159,492)
Game Builder Garage (Switch) – 8,925 (200,100)
Super Mario 3D World + Bowser's Fury (Switch) – 8,248 (836,565)
Super Mario Party (Switch) – 6,780 (1,952,132)
Miitopia (Switch) – 6,536 (217,957)
Animal Crossing: New Horizons (Switch) – 6,529 (6,844,545)
Mario Golf: Super Rush (Switch) – 6,057 (161,785)
Clubhouse Games: 51 Worldwide Classics (Switch) – 5,077 (762,996)
Pokemon Sword / Shield (Switch) – 4,974 (4,099,325)
Monster Hunter Rise (Switch) – 4,748 (2,303,192)
Mario & Sonic at the Tokyo 2020 Olympic Games (Switch) – 4,639 (397,154)
Splatoon 2 (Switch) – 4,460 (3,915,901)
The Legend of Zelda: Breath of the Wild (Switch) – 4,210 (1,852,012)
The Great Ace Attorney Chronicles (Switch) – 3,737 (18,197)
NEO: The World Ends With You (Switch) – 3,229 (22,028)
The Legend of Heroes: Trails of Cold Steel II (Switch) – 2,853 (New)
New Pokemon Snap (Switch) – 2,756 (265,980)
Taiko no Tatsujin: Drum 'n' Fun (Switch) – 2,620 (613,725)
Ace Angler: Nintendo Switch Version (Switch) – 2,577 (604,827)
Human Fall Flat (Switch)) – 2,447 (168,897)
Dragon Quest XI S: Echoes of an Elusive Age Definitive Edition (New Price Version) (Switch) – 2,274 (122,574)
Super Mario Maker 2 (Switch) – 2,256 (1,116,046)
Related Products
Other Products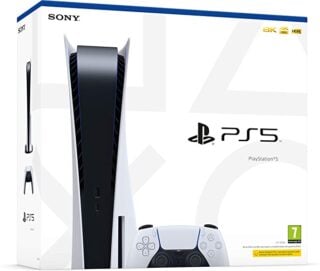 PlayStation 5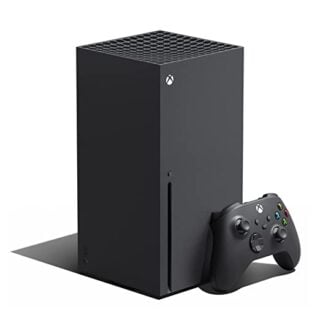 Xbox Series X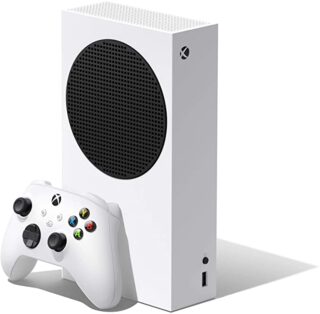 Xbox Series S
Some external links on this page are affiliate links, if you click on our affiliate links and make a purchase we might receive a commission.