Japanese YouTuber gets suspended jail sentence and fine for posting game footage
They showed the ending of a Steins;Gate visual novel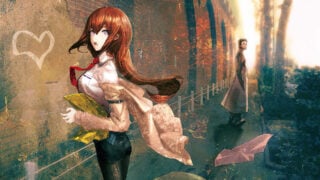 A Japanese YouTuber has been given a suspended prison sentence and a fine for posting video game footage.
As reported by Asahi (via Anime Corner), 53-year-old Shinodu Yoshida was found guilty of violating Japan's Copyright Act by distributing unauthorised videos.
Yoshida was charged for posting three videos on YouTube between September 2019 and May 2022, including game footage from 2011 visual novel Steins;Gate: My Darling's Embrace, and edited footage from an anime movie.
One of the prosecution's main arguments was that one of the Steins;Gate videos shows the game's ending.
Since visual novels are far less interactive than action-focused game genres, it can be argued that watching a YouTube video of a visual novel is a similar experience to actually playing the game.
As such, the argument made by the prosecution was that publisher Spike Chunsoft could miss out on sales if some users chose to watch a playthrough of the game's story right through to the end, instead of buying it.
It argued that Yoshida's actions were "a malicious act that tramples on the effort of content creation" by discouraging the purchase of the products.
The defence countered that Yoshida's actions were not "particularly malicious", and asked for a suspended sentence.
The judge agreed and Yoshida was given a two-year prison sentence, which was suspended for five years (meaning he doesn't have to be jailed if he doesn't offend again during that period). He was also fined 1 million yen ($6,780).
According to Asahi, this is the first time someone has been convicted of violating the Copyright Act by distributing video game footage.