Japanese prefecture wants to restrict kids' gaming to 1 hour a day
Limits on device usage proposed in a bid to tackle addiction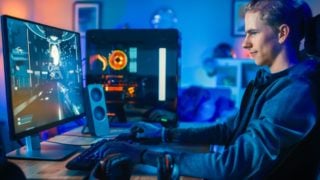 Authorities in Japan's Kagawa Prefecture hope to introduce an ordinance restricting minors to one hour of smartphone, computer and video game use per day.
The allowance would rise to 90 minutes on weekends and national holidays, while it's also being proposed that minors don't use internet-connected devices or play video games after 10pm.
Residents will be consulted on the proposals, which have been designed to tackle addiction, before an ordinance draft is submitted for a vote by the prefectural assembly, with a view to enacting it when the new school year begins in April, The Asahi Shimbun reports.
While the edict wouldn't carry penalties for those who transgress, a spokesperson for the Kagawa Prefecture said the assembly believes limitations like the ones it's proposing may one day be part of Japanese law.
Kagawa Prefecture is the smallest prefecture of Japan, located on Shikoku island.
"We felt there would be a need to place a time limitation (in the ordinance) to prepare for the future possibility of asking the central government to pass a law on this issue," they said.
In 2019 the World Health Organisation (WHO) voted to officially recognise gaming disorder as an international disease.
The organisation had been looking into the public health implications of excessive internet, computer and electronic device use since 2014, and in 2018 it included gaming as a medical disorder in the 11th revision of the International Classification of Diseases (ICD), which is referred to by medical institutions and insurance companies around the world as a guideline for diseases.
ICD-11 was presented at the World Health Assembly in May 2019, where it was agreed to be adopted by member states. It will come into effect on January 1, 2022.