Iwata's quality of life initiative 'still in development' at Nintendo
Company hasn't given up on entering the health market, current president reveals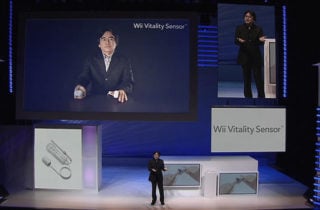 Nintendo is still developing "quality of life" products, five years after late president Satoru Iwata announced his intention to take the company into the health improvement business.
That's according to current president Shuntaro Furukawa, who told shareholders at an annual meeting on Thursday that Nintendo hasn't given up on breaking into the health market.
Nintendo's quality of life initiative was first announced in 2014 by former president Iwata, who described it as a 10-year plan to expand the company's output with health improvement-related products.
The initiative followed the 2009 announcement of Wii's heart-tracking Vitality sensor (pictured above), which was never released.
The objective was to "extend the definition of entertainment" with a health-focused venture that will be "independent from our video game platform business", Iwata said at the time.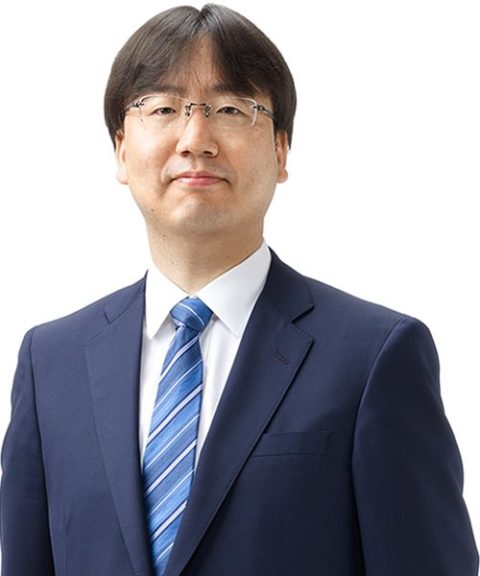 To date, Nintendo hasn't released any quality of life products. In 2015, following Iwata's passing, then-president Tatsumi Kimishima announced that plans for a sleep sensor to monitor users' sleep had been shelved.
In 2018, it was reported by respected Japanese publication Nikkei that Nintendo had closed its QOL department entirely.
However, during the company's 79th annual general meeting of shareholders on Thursday, current president Furukawa revealed Nintendo still has health-related products in development.
"Although it's a very long time ago, as a challenge towards a new business, we announced that we were developing products to improve quality of life. Even right now, the development is indeed still continuing," he said (translated by Japanese Nintendo).
"Still, we have not made a product that we can proudly announce as a Nintendo product."
Furukawa also said the recently announced Pokémon Sleep – a mobile app which monitors players' sleep – is owned by The Pokémon Company "so it is unrelated to the development in Nintendo's QOL business."
"Yamauchi always said 'Nintendo is an entertainment company and should never be anything else,' but he didn't necessarily think 'entertainment equals video games'"
The quality of life initiative was born from both former president Iwata and his predecessor Hiroshi Yamauchi's intentions to change the public perception of Nintendo as 'merely' a video game company.
Iwata said in a 2014 interview: "A lot of people around the world think Nintendo is solely a company that makes video games, and I believe more and more of our own employees have started thinking in this way.
"Some employees in charge of development find themselves in positions where all they are thinking about is how they can make the game in front of them more fun, so I don't think it can be helped if others outside of our company see us the same way.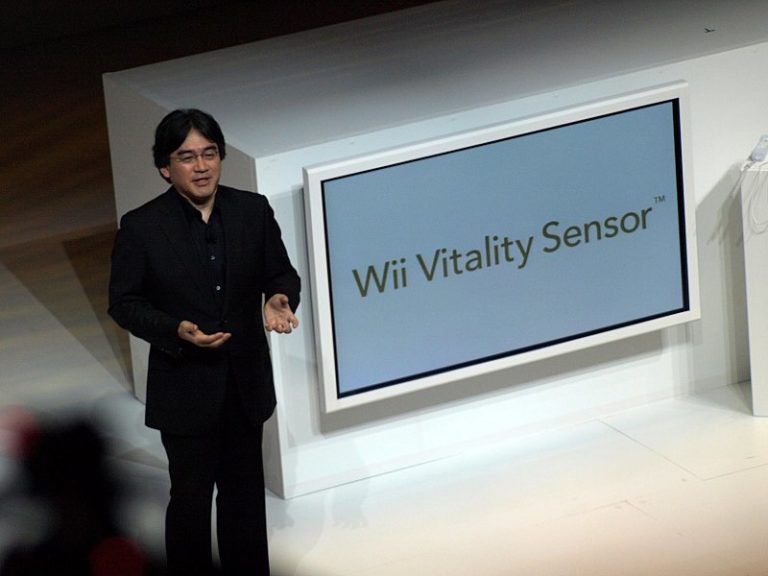 "So even though we won't chance the fact that our focus is on video games, I felt the need to take that occasion to state that Nintendo is a company that can do whatever it wants."
Iwata said Yamauchi's teachings led to the announcement of the quality of life platform.
"Yamauchi always said 'Nintendo is an entertainment company and should never be anything else,' but he didn't necessarily think 'entertainment equals video games,'" he explained.
"I was wondering how to express Yamauchi's feelings, and I thought about it non-stop, even during the New Year's holiday break.
"Recently the words 'quality of life' have been coming up regularly. Entertainment is there to improve people's quality of life. After your basic needs, there's entertainment. However, when it came to improving people's quality of life, I didn't know the difference between us and household appliance makers.
"At the start of this year, I finally figured that the concept of 'improving people's quality of life with fun,' with emphasis on the 'fun,' would be perfect for Nintendo."
Related Products
Other Products
Some external links on this page are affiliate links, if you click on our affiliate links and make a purchase we might receive a commission.