Italian video game business event First Playable takes place this week
The event includes the Italian Video Game Awards, which can be viewed on VGC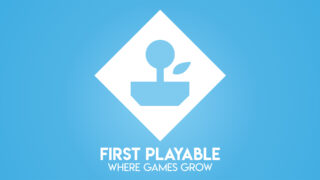 Italian video game business event First Playable will take place later this week.
This will be the fifth edition of the event, and will take place at the Nana Bianca innovation hub in Florence on July 6 and 7.
The event, which will be attended by more than 500 industry professionals, will also include the Italian Video Game Awards, which take place on July 6 at 7pm BST / 8pm CEST.
As was the case last year, the Italian Video Game Awards will be streamed to English-speaking audiences on VGC.
First Playable is aimed to accelerate the growth and consolidation of the Italian video game industry, and this year will be attended by representatives from the Ministry of Culture for the first time.
In a statement, undersecretary of state at the Ministry of Culture Sen. Lucia Borgonzoni said: "The fifth edition of the First Playable initiative promises to be an interesting moment of encounter and comparison, putting the spotlight on the Italian video game industry, a growing sector in which we, as a Ministry, will continue to invest resources to help it develop and conquer new audiences and markets."
The Italian Video Game Awards will see winners announced in five categories: Best Italian Game, Best Italian Debut Game, Best Innovation, Outstanding Italian Company and Outstanding Individual Contribution. The finalists were revealed last month.
More information about the Italian Video Game Awards and the First Playable event in general can be found on First Playable's website.