Italian Game Awards: Watch live here today
The ceremony will be streamed in English from 6pm BST / 1pm ET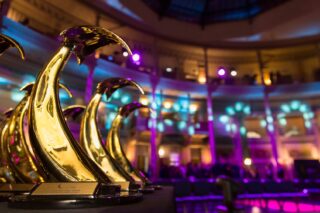 The Italian Game Awards, which celebrate the best of Italy's games industry, will be streamed live on Tuesday from 6pm BST / 1pm ET.
VGC is partnering with the Italian Interactive Digital Entertainment Association (IIDEA) to bring the ceremony to an English-speaking audience.
The Italian Video Game Awards ceremony will see winners announced in five categories: Best Italian Game, Best Innovation, Best Italian Debut, Outstanding Italian Company and Outstanding Individual Contribution.
Viewers will also be shown examples of what the Italian video game industry has to offer, including some never-before-seen trailers.
"We're thrilled to be returning to First Playable in person after the pandemic saw many events turn digital but, not wanting our global audience to miss out, we're so pleased to welcome VGC as our international media partner for this year's Italian Video Game Awards", said Thalita Malagò, General Manager at IIDEA.
"The Italian video game industry is brimming with creativity and innovation, and it's an honour to be able to share that with the world. Having Aoife and Elle join us as hosts is a true delight and I'm sure we're in for a brilliant show."
The full list of nominees is as follows:
Best Italian Game
Faraday Protocol (Red Koi Box)
Hot Wheels Unleashed (Milestone)
Vesper (Cordens Interactive)
Best Italian Debut Game
Angry Giant (Jokerrsoft)
Faraday Protocol (Red Koi Box)
Nostalgici Anonimi (Hufu Interactive Storytelling)
Rims Racing (Raceward Studio)
Vesper (Cordens Interactive)
Best Innovation
Cuccchi (Fantastico Studio)
Dice Legacy (DESTINYbit)
Hundred Days (Broken Arms Games)
Martha is Dead (LKA)
Vesper (Cordens Interactive)
Outstanding Individual Contribution
To be announced on July 5
Outstanding Italian Company
To be announced on July 5
More information on the Italian Video Game Awards can be found on the First Playable website.