It looks like Venom actor Tony Todd is motion capturing for Spider-Man 2
The actor was confirmed to be voicing the character last year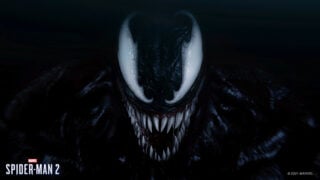 Tony Todd, the actor who will play Venom in Marvel's Spider-Man 2 looks to have begun motion capture work for Insomniac's Spider-Man 2 game.
Todd tweeted on Monday: "Early riser. #Mocap time" leading many to speculate that it's for the upcoming superhero sequel.
In response to this tweet, several fans replied with Venom themed images, including several which Todd retweeted and liked, seemingly implying that his motion capture could be for the upcoming game.
While it's not confirmed that the motion capture session is for the game, in most depictions of Venom in the Spider-Man franchise, Eddie Brock, Venom's human persona, plays a large part in the narrative.
Spider-Man 2018 spoilers ahead…
However, it appears that in this universe, Harry Osbourne will become Venom, following a tease at the end of the first game. It's unlikely that Todd will voice of motion capture the human version of Harry, who is portrayed in the first game, silently, by a young actor around Peter Parker's age.
We reported last year that the motion capture actor behind Miles Morales hastily posted, and then deleted an image of him in a motion capture suit, leading many to speculate that it was for the new game.
Tony Todd was confirmed as the voice of Venom when Spider-Man 2 was announced last year.
"We're so happy to announce that Tony Todd (of Candyman fame) will be voicing the symbiote-fuelled Venom in Marvel's Spider-Man 2," Insomniac head of franchise strategy Ryan Schneider in a PlayStation Blog post at the time of the announcement.
"We're also delighted to welcome back Yuri Lowenthal and Nadji Jeter, who will reprise their roles as Peter and Miles respectively. We've been fortunate to work with so many incredibly talented actors in our Spider-Man games, and Tony has been such a wonderful addition to the cast."
Todd has some experience doing voicework for video games, dating back to his role as the narrator in Sony's Japan Studio PlayStation title The Legend of Dragoon.
He also played Vortigaunt in Half-Life 2: Episode Two and Half-Life: Alyx, as well as Admiral Tommy Briggs in Call of Duty: Black Ops II.
Related Products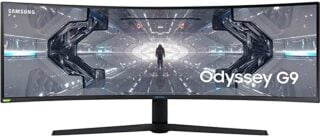 SAMSUNG 49-inch Odyssey G9 Gaming Monitor
Other Products
Some external links on this page are affiliate links, if you click on our affiliate links and make a purchase we might receive a commission.