It looks like Ted Lasso could be coming to FIFA 23
Actor Jason Sudeikis posted images appearing to show him being scanned into the video game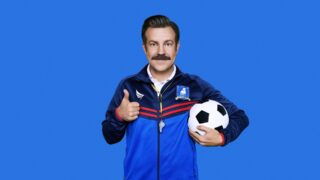 It appears that Ted Lasso and AFC Richmond, the fictional football team from the TV series Ted Lasso, is coming to FIFA 23.
In a tweet from the show's account – which EA's FIFA profile later replied to – an image appears to show actor Jason Sudeikis in the process of being scanned for inclusion in the game as a manager.
In response to the tweet, the EA Sports FIFA account responded with the eyes emoji, suggesting that the fictional manager could be included in the game in some way.
FIFA 23 - FUT deep dive trailer
More FIFA 23:
FIFA 23 Bronze Pack Method | FIFA 23: Where are my FIFA Points? |FIFA 23 Ones to Watch release date| FIFA 23 The Griddy | FIFA 23 how to get Ted Lasso | FIFA 23 McGeady Spin | FIFA 23 Lengthy players
---
This lines up with the news that last week an eagle-eyed fan noticed that AFC Richmond was included in the list of clubs briefly listed on the FIFA 23 website.
Ted Lasso follows the story of AFC Richmond, a struggling football team that hires American coach Ted Lasso as their manager. It is based on a character of the same name that Sudeikis first portrayed in a series of promos for NBC Sports' coverage of the Premier League.
FIFA 23 will first be officially available to the public on September 27, three days before the full release on September 30.
This year's version of the game will include a refreshed chemistry system, a new FUT Moments mode and a wider representation of women's football.
Marvel and EA will collaborate on a series of special Hero items that will feature comic book-style graphics of some of football's biggest cult heroes. These items will launch in conjunction with the World Cup which takes place this winter.