It looks like PlayStation console exclusive Oddworld Soulstorm is coming to Xbox
ESRB rates platformer for Series X|S and One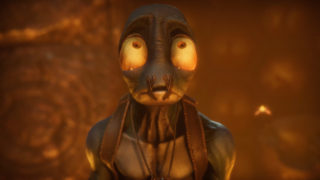 It looks like PlayStation console exclusive Oddworld Soulstorm will soon release for Xbox platforms.
As spotted by Gematsu, the Entertainment Software Rating Board has rated Soulstorm for both Xbox Series X|S and Xbox One.
Oddworld Inhabitants released Soulstorm in April for PS5, PC and PC through the Epic Games Store. At release, the game was free for PS5 PS Plus subscribers for the month of April.
A "2.9D" platformer featuring destructible environments and new crafting gameplay, Soulstorm is described as a complete reboot of Abe's Exoddus, the 1998 sequel to Abe's Odyssey which suffered critically for having to be developed in less than a year.
In VGC's Oddworld Soulstorm review, critic Jon Bailes said the game "has plenty of smart ideas, but few of them gel".
"Oddworld: Soulstorm is an advancement on previous games in the series in every way, but that's both its biggest achievement and the source of its problems.
"The complexity and variety in its locations is commendable, as is the wealth of tools at your disposal for dealing with its many tricks and foes. But many of its systems don't work together reliably, or don't respond with the necessary speed, which leaves an experience that's rarely as entertaining as it promises to be."