It looks like Creative Assembly could be working on a Sega-themed FPS
First teaser image includes references to Sonic, Monkey Ball and more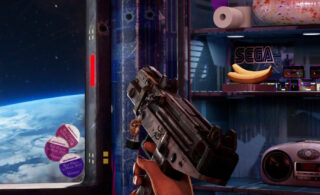 Creative Assembly has published the first teaser image for its multiplayer first-person shooter, which looks like it could reference various Sega franchises such as Sonic and Super Monkey Ball.
The Total War and Alien Isolation studio has been working on the shooter for several years, but it's yet to be shown publicly. According to job listings, the game will be "something radically different in the FPS space."
The new image appears to suggest that one of the unique elements of the shooter will be its many references to other Sega titles.
Sonic can be seen floating in space, while a set of shelves next to the player house a Sega logo, a bunch of bananas (which may be a reference to Super Monkey Ball) and some paint-sprayed cassette tapes (which may refer to Jet Set Radio). There's also a Virtua Racing screenshot on the wall.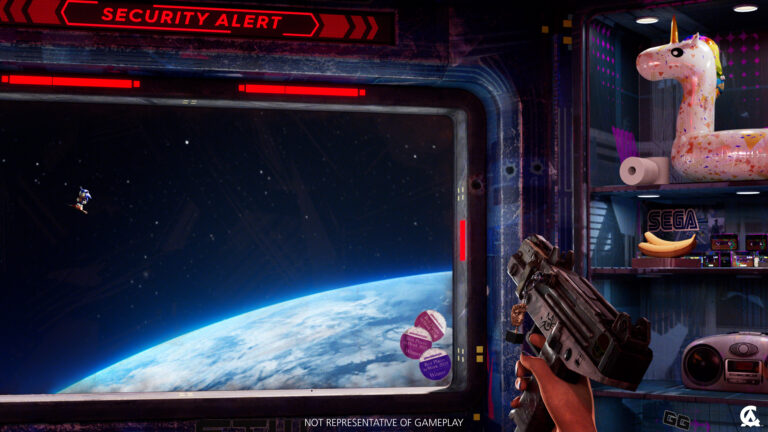 Other potential references are less immediately clear, including some toilet rolls and a giant inflatable unicorn. The former may refer to Yakuza: Like a Dragon, which includes the need to collect toilet tissues, while the latter may refer to ToeJam & Earl, which included a rubber ring power-up.
Although the image notes that it's "not representative of gameplay," it's likely representative of the overall tone and setting for the project.
The Alien: Isolation developer first started recruiting for an unannounced IP back in June 2018, with job listings referring to it as a "tactical FPS".
The studio's official Twitter account later posted a photo of director Neill Blomkamp visiting its offices in February 2019, where it once again stated that it was working on a "brand new FPS IP".
Sega Europe's president and COO Gary Dale then confirmed with GamesIndustry.biz in November 2020 that the game was still in development, saying: "There's a new FPS game coming from Creative Assembly, and they're growing teams around new IPs. Our internal studios have this two-pronged strategy: do more with what you've got, and think about new IP."
Then Sega stated during a financial presentation earlier this month that it was planning to release a number of new projects over the course of the next five years, including "a new FPS title at a European studio" (which appears to be Creative Assembly's game).
The presentation also stated that Sega was looking to make more use of its older IP and considering the production of remasters, remakes and reboots using them.
If Creative Assembly's image refers directly to the game it's making, this could mark another way Sega is planning to make use of its current and dormant brands.
Related Products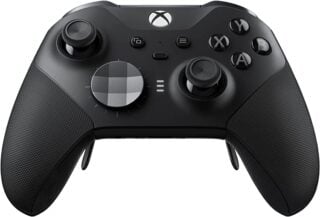 Xbox Elite Series 2 Wireless Controller
Other Products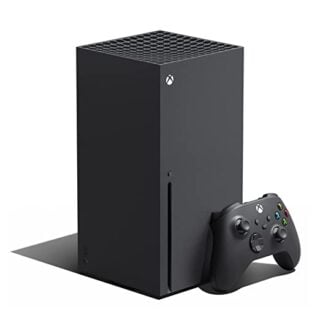 Xbox Series X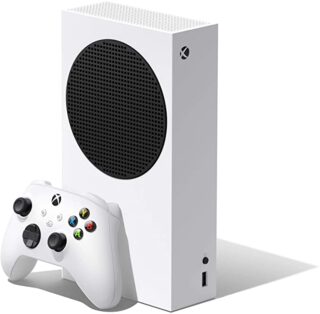 Xbox Series S
Some external links on this page are affiliate links, if you click on our affiliate links and make a purchase we might receive a commission.