IO Interactive has opened a new studio in Turkey
IOI Istanbul will work on Project 007, Project Fantasy and Hitman, the developer says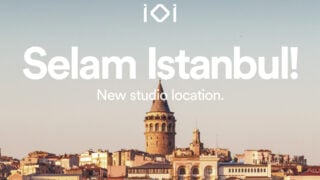 Hitman studio IO Interactive has opened a studio in Turkey, its fourth studio to date.
IOI Istanbul will be located in Maslak, Sariyer and has been set up to "establish a hub for AAA game development in the region and create unique game experiences for our players across the world", IO said in a statement.
It added: "Our team in Istanbul will play a significant role in our ambitious productions: Project 007, Project Fantasy and Hitman."
The Hitman reference is particularly notable because earlier this week the studio told players not to expect a new Hitman game any time soon.
Instead, the studio plans to continue evolving Hitman: World of Assassination, its rebranded version of Hitman 3 which incorporates content from the previous two Hitman titles.
In its IOI Istanbul announcement, the developer added: "With a thriving tech and mobile development scene, we identified Istanbul as a region filled with talent that is furiously passionate, development-focused and technically creative.
"Istanbul is also a city rich in history, offering a strong cultural presence, historic architecture, astonishing Bosphorus views and vibrant and varied culture.
"Those elements made opening a studio in Istanbul a strong step forward for IOI's pursuit of making impactful games on all platforms and for everyone, as well as establishing a foothold for AAA development in Türkiye."
IO Interactive was first established in Copenhagen in 1998, and opened a second studio in Malmo, Sweden in 2019.
This was followed by a third in Barcelona in 2021, with the new Istanbul announcement bringing the developer's studio count to four.
IO revealed in November 2020 that it was working on an officially licensed James Bond game. With the working title Project 007, it will feature an original James Bond origin story.
Last month it also announced that's it's working on an online fantasy RPG. Like its Hitman and James Bond projects, the game is in development across all its studios.
"We are building a new world, a new IP – an online fantasy RPG," the company said. "A world and a game built from the core to entertain players and expand for many years to come."