Intellivision's new CEO warns the Amico price could rise as Tommy Tallarico steps down
Tallarico will remain as company president while Phil Adam takes over as CEO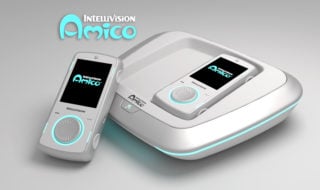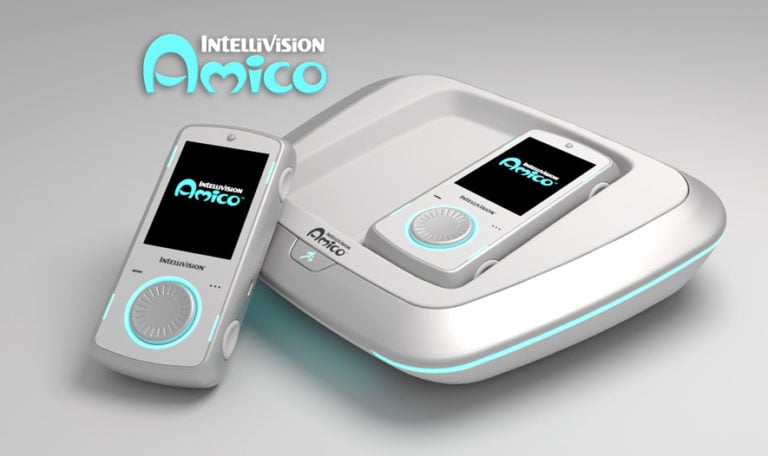 Intellivision CEO Tommy Tallarico has stepped down, ahead of the release of the company's frequently delayed Amico console.
Tallarico, who will remain president of Intellivision, has been replaced by Phil Adam, the company's former chief revenue officer. In the past, Adam was president of Spectrum Holobyte between 1983-1990 and Interplay Entertainment between 2002-2004.
"As a business closing in on the last phase before launch, Tommy felt it important to provide focused roles so he can continue to do the things he loves the most," Adam said in a statement given to IGN. "As always, we will be working hand in hand to bring Amico to the market."
However, in an interview on The Retro Bro podcast, Adam warned that the Amico's price is likely to rise after launch to make the console more profitable.
Intellivision Amico - boxed games reveal
"Some people sit there and yell that 'hey, the cost of goods is nothing'," Adam said. "The cost of goods that has been reported is the cost of our two controllers.
"You know, it's been challenging. The cost parts have escalated, or whatever, and everybody keeps saying 'I'm going to wait for the product to go down in price'.
"Well, I'm telling you it's not going in that direction. It will go up before it goes down, because essentially there isn't much profit into what we're shipping day one."
Adam also confirmed that one of the Amico's key principles – that digital games would cost no more than $9.99 – will likely be abandoned for bigger or licensed titles.
"We're putting more money into the content, the software than originally planned, and the price will go up," Adam stated. "It's not going to go up 500%, it's not going to be $50, but it's going to go up 50-100% in some cases.
"If I have a licensed title and I'm paying huge licensing fees, I can't do it at a certain price point. The [maximum] price [of games when] we ship day one will be $9.99 digitally, but you'll see some licensed titles and others that are higher end, what we consider AAA titles, that will go at a higher price point."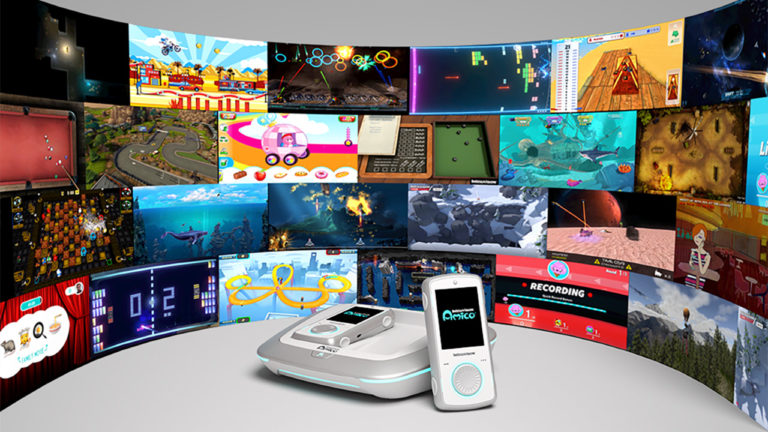 The Amico console has suffered a number of delays since its original announcement. The system was originally due to release in October 2020, but the COVID-19 pandemic pushed this back to April 2021, then again to Fall 2021.
In August, Intellivision emailed pre-order customers and told them it had been delayed for a third time, and would be released on a yet-to-be confirmed date at the end of 2021, a deadline which has clearly also since been missed.
The company even started selling eight of its boxed launch games back in October, despite the console not yet having a release date.
In an extensive interview with VGC last year, Tallarico explained that the Amico is specifically aimed at families, in that its entire ecosystem and game library revolves around safe, family-friendly gaming.
To accomplish this, every game in the Amico library has to meet a set of criteria, including no extreme violence, sexual content, bad language, DLC, microtransactions or in-game ads. Every game will be rated E for Everyone (or PEGI 7 in Europe), and every game will include local co-op play.