Intellivision combats uncertainty over Amico with an unboxing video
The console is shown being set up and powered on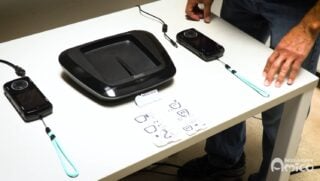 Intellivision has released an unboxing video for its Amico console, as questions over its future continue.
In the new video, Chief Technology Officer John Alvarado 'unboxes' a European version of the console, which appears to have been previously opened (it includes a US power adaptor, for example).
The video doesn't necessarily mean the console is ready to ship, as Alvarado states that this particular unit is being sent to Intellivision's president of European operations, Hans Ippish, to be used in demonstrations to European partners.
The unboxing, which can be seen embedded below, shows Alvarado taking out the console, its two controllers, a lenticular poster, an HDMI cable, the power adaptor and Wii-like safety straps for the controllers.
He then sets the console up and turns it on, showing the main UI, and demonstrates a few games running on it.
A link to the video was sent to everyone who pre-ordered the Amico directly from Intellvision, along with a message from CEO Phil Adam reiterating that the company is "in negotiations with potential investors / acquirers", and that "during this process, we continue to push forward with Amico".
Doubt was cast over the console's release earlier this month, after the company cut a new investment campaign short, with just $58,001 of its $5 million target raised.
At the time, tech journalist Sam Machkovech tweeted that he believed the early closure was "about as bright and red a flag as it gets in the world of unreleased tech hardware".
"My guesses [are that Intellivision] realised investment momentum had frozen, [that] they get the money sooner if they conclude ASAP [and that] claiming and spending this money is the last step before bankruptcy filing," he said.
Despite this, Intellivision claims to be in negotiations with potential investors or acquirers, as the new email from Adam continues to stress.
The Amico system was originally due to release in October 2020, but the COVID-19 pandemic pushed this back to April 2021, then again to Fall 2021.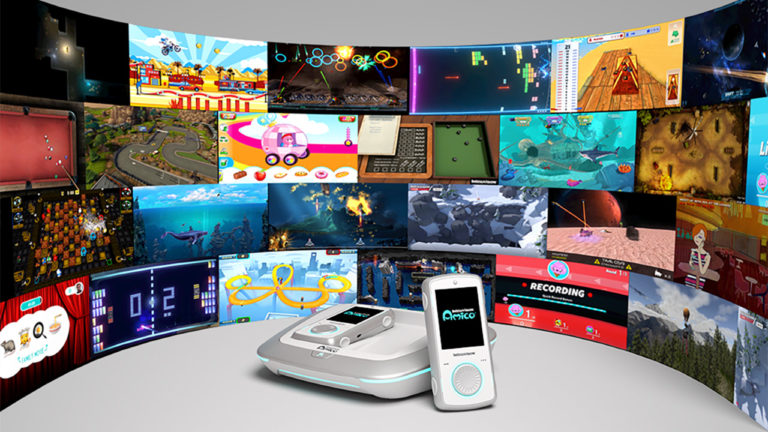 In August, Intellivision emailed pre-order customers and told them it had been delayed for a third time, and would be released on a yet-to-be confirmed date at the end of 2021, a deadline which has clearly also since been missed.
The company even started selling eight of its boxed launch games back in October, despite the console not yet having a release date.
In an extensive interview with VGC last year, then-CEO Tommy Tallarico explained that the Amico is specifically aimed at families, in that its entire ecosystem and game library revolves around safe, family-friendly gaming.