Instagram model confirms she's Resident Evil 4 remake's Ashley
Ella Freya says she "almost cried" when she watched the reveal trailer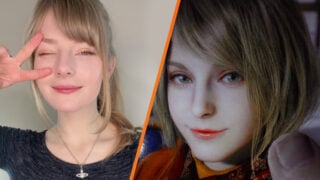 Dutch Instagram model Ella Freya has confirmed she's the face model and/or actress behind Resident Evil 4 remake's Ashley.
The long-expected Resident Evil 4 remake was finally announced this week, with a debut trailer featuring lead character Leon Kennedy on the hunt for US president's daughter Ashely Graham.
Shortly after the trailer's publication, model Freya confirmed she was behind the new Ashley featured in the reveal trailer. She wrote : "When I saw the trailer, I almost cried. I'm so happy right now. Thank you everyone from the bottom of my heart".
She later added: "I'm so glad to join the RE family".
Resident Evil 4 Remake Guides:
Clockwork Castellans | Resident Evil 4 merchant requests | Resident Evil 4 gold egg | Resident Evil 4 gigantic fish
Freya is a Japan-based model who runs a Patreon and Instagram account. She also occasionally live streams video games on her YouTube channel .
"I have always had a passion for modeling," she wrote. "However, I am not tied to any agency, and I prefer to create my own pictures together with a photographer."
It's likely Freya only leant her likeness to the RE4 project, since a Russian model was also the basis for Resident Evil 3's Jill Valentine .
The original Ashely from the 2005 Resident Evil 4 was based on model Brooke Elizabeth Mathieson and voiced by actress Carolyn Lawrence.
Debuted during a PlayStation State of Play broadcast on Thursday, RE4 remake will release on March 24, 2023 for PlayStation 5, Xbox Series X|S and PC via Steam. The game will also support PlayStation VR2.
According to Capcom, Resident Evil 4 remake will preserve the essence of the original game, while "introducing modernized gameplay, a reimagined storyline, and vividly detailed graphics".
"We are excited to finally be able to talk about Resident Evil 4!" wrote Capcom promotion producer Edvin Edso.
"Resident Evil 4 is a remake of the 2005 game Resident Evil 4. When it first came out, Resident Evil 4 revolutionized the Resident Evil franchise with its new game-style that combined action, shooting, and resource management elements, subsequently setting the standard for future Resident Evil titles.
"This time, the game is being developed to achieve state-of-the-art quality for a survival horror suitable for 2023, while preserving the essence of the original game. We aim to make the game feel familiar to fans of the series, while also providing a fresh feeling to it.
View this post on Instagram
"This is being done by reimagining the storyline of the game while keeping the essence of its direction, modernizing the graphics and updating the controls to a modern standard."
2005's Resident Evil 4 is Capcom's highest-rated game of all-time, according to review aggregation site  Metacritic , with sales totaling 10.4 million copies across various platforms.
Related Products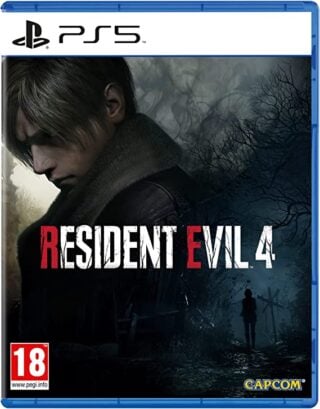 Resident Evil 4 Remake (PS5)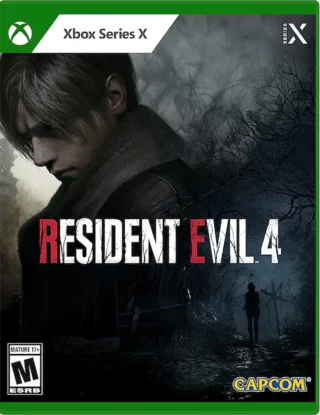 Resident Evil 4 Remake (Xbox Series X|S)
Some external links on this page are affiliate links, if you click on our affiliate links and make a purchase we might receive a commission.