Insomniac encourages players to download Spider Man 2's launch day patch
It includes "notable enhancements" made since the game went gold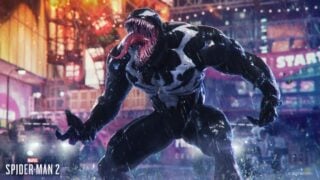 Insomniac Games has advised players who buy a physical copy of Spider-Man 2 for PlayStation 5 to download its launch day update.
While the disc-based version will be playable out of the box without a patch or online requirement, the studio said the day one update includes "notable enhancements" made to the game since it went gold last month.
The patch will be applied automatically for players who purchase the game digitally.
"We highly encourage physical/disc-based players to download update Version 1.001.002 on launch day – prior to experiencing the opening mission of the game for the first time", Insomniac said.
It added: "This update features polish to the gold master version of Marvel's Spider-Man 2 available on disc, which improves the opening sections of the game and includes other general refinements to your Spidey experience, including some additional Accessibility Options."
The Spider-Man 2 release date is October 20. The review embargo lifted on Monday and critics have heaped praise on the title, making it one of Insomniac's highest rated games to date.

"Marvel Spider-Man 2 is an incredibly confident sequel and one of 2023's best games," according to VGC's 5-star review.
"Incredibly fun to play, fast-paced and full of heart, it takes the best of the Spider-Man lore, and the best of Insomniac's penchant for excellent gameplay sequences, and combines them for arguably the best Marvel game ever."