Infinity Ward working on a fix for Modern Warfare stat reset bug
Studio says Call of Duty progression not lost following patch issues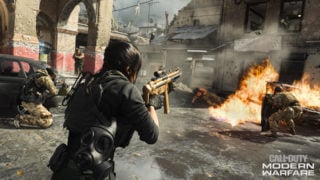 Infinity Ward is working on a fix for an issue which has temporarily reset multiplayer stats for some Call of Duty: Modern Warfare players following the release of the game's latest update.
After downloading Wednesday's title update, which introduced additional loadout slots and a new crossbow weapon, players were met with an error prompt informing them their data was corrupt or didn't download properly.
Infinity Ward advised players to hard close the application rather than selecting other options available to them while it worked on a fix, but it was too late for some, whose stats in the combat record, leaderboards, custom classes and Operators were reset.
"Nothing related to your progression was lost, so your rank, XP, Battle Pass progression, weapon progression, unlocks, purchases, etc., are all still intact," Infinity Ward said.
"We're actively working on a fix for this, but do not have one to deploy tonight. You are still able to play the game as usual and your progression will still track, but please be aware that once we do have a fix, we may have to roll back your stats to the state they were in prior to today's update.
"We appreciate everyone's patience while we work through this issue and thank you to everyone who has helped by sending us their information, videos, and screenshots," it added.
"We'll provide another update when we have more information for those whose stats were reset and again, thank you all for your patience."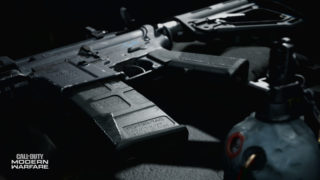 Modern Warfare's latest patch introduces five new loadout slots
A back-end fix released for all platforms to address the error prompt issue has also reset custom classes saved in any of the five new loadout slots. Infinity Ward said this will only happen once, and that the fix stops an issue where clicking on the new slots could result in players being booted to the multiplayer screen.
Modern Warfare's new crossbow weapon is unlocked by using a Marksman Rifle with a Reflex Optic and getting five kills in 25 different matches. Check out the full patch notes for the January 22 title update.
Infinity Ward recently extended Call of Duty: Modern Warfare Season 1 until mid-February.