Indie studio starts a petition asking Warner Bros to let it make Mortal Kombat Trilogy 4K
It claims MK creator Ed Boon supports the plan, but Warner Bros isn't convinced it'll sell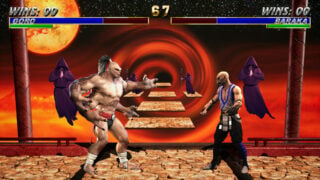 An indie studio has started a petition in the hopes it will convince Warner Bros to let it make a 4K remake of Mortal Kombat Trilogy.
Eyeballistic has set up the Change.org petition in an attempt to gain enough signatures to show the IP owner that there's enough demand for its remaster.
The game will take the 1996 title Mortal Kombat Trilogy – which combined every character from Mortal Kombat, Mortal Kombat II, Mortal Kombat 3 and Ultimate Mortal Kombat 3 into one game – and remaster its stages and character sprites, running in 4K on Unreal Engine 5.
According to the the petition, the studio approached Mortal Kombat co-creator Ed Boon in 2016 with plans to remake the original Mortal Kombat in HD.
Boon was reportedly supportive of the project, but the team says Warner Bros, who owns the Mortal Kombat IP, turned down the pitch because it wasn't convinced the game would sell the 100,000 copies needed to justify marketing costs.
The hope is that the new petition will prove to Warner Bros that there is indeed an appetite for a remastered version of Mortal Kombat Trilogy, and convince it to allow the project to go ahead.
The studio provided screens to DSOG to show off how the game will look:
"We're planning to painstakingly recreate every detail of every stage and character in glorious 3D," Eyeballistic says. "Of course every fatality, brutality, friendship and animality will be there too.
"The characters and stages will get a face lift to 4K resolution and 60 frames per second gameplay action through the power of Unreal Engine 5. We'll even remake all of the music by giving it a modern cinematic sound that incorporates real instruments."
If the petition is successful, the studio will then pitch to Warner Bros with the plan to launch a crowdfunding campaign to further prove that the game will be guaranteed to sell.
"If you want this remake to happen, please show your support by signing the petition," it says. "When we reach 100,000 supporters we'll approach WB with a plan to use crowdfunding to further demonstrate that the game will sell like crazy."
Related Products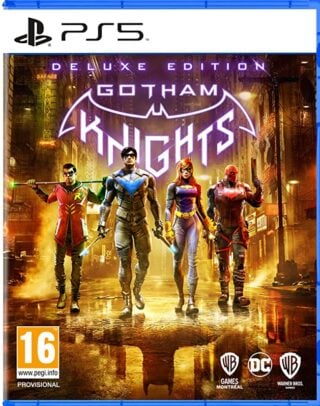 Gotham Knights - Deluxe Edition (PS5)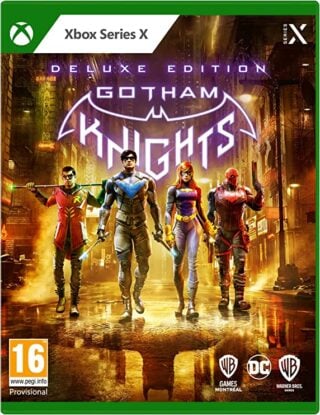 Gotham Knights - Deluxe Edition (Xbox Series X|S)
Other Products
Some external links on this page are affiliate links, if you click on our affiliate links and make a purchase we might receive a commission.