Indie platformer Gris clears 1 million sales
Nomada Studio's debut title hits significant milestone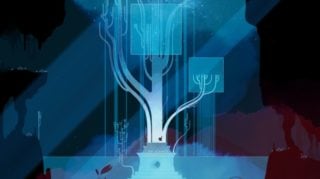 Nomada Studio's narrative platformer Gris has cleared one million sales, according to the independent developer.
The Barcelona-based studio announced the milestone on Twitter, thanking fans and publisher Devolver Digital.
Gris released for Switch and PC in December 2018 before making its way to PS4 and mobile devices in 2019.
Featuring art from artist Conrad Roset and music from Berlinist, Nomada's debut game won several awards last year including Best Visual Art at the Game Developers Choice Awards and the Games for Impact prize at The Game Awards.
In a feature published last May prior to its release for Sony's console, VGC labelled Gris one of the best Nintendo Switch console exclusives.
"Sometimes it's the shortest journeys that stick out in your mind for the longest, and that's definitely the case with Gris," critic Chris Scullion wrote. "You can easily finish it in a few hours, but it's so beautiful you'll want to do it again.
"Part of the attraction is down to its stunning art style: when your game is designed by a Spanish professor of illustration who's had his works exhibited in MOMA, it's probably no surprise that Gris looks like a painting come to life. And yet, it surprises you constantly as you play.
"The ears are treated as well as the eyes, with a touching soundtrack by Spanish band Berlinist that tugs the heartstrings at exactly the right moments. Gris is the Danny De Vito of games: it's incredibly short, but brings joy to anyone who notices it."
Gris was added to Xbox Game Pass for PC in January.