Indie devs have created an enormous 1000-game bundle for Palestinian Aid
Palestinian developed Liyla and the Shadows of War takes centre stage in this huge $5 bundle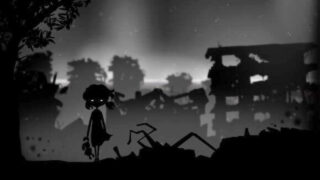 Indie developers from all over the world have donated to an enormous bundle of over 1000 games to raise money for Palestinian Aid.
The Indie Bundle for Palestinian Aid on itch.io currently contains 1019 items, including games, assets and soundtracks donated by developers and media creators.
Players can pay whatever they like for the bundle, with a minimum price of $5.
All profits from the bundle will be donated to the United Nations Relief and Works Agency, which provides food assistance for Palestinians, as well as emergency mental and physical health protection for those in the region.
Although there are over 1000 items in this bundle, the one being given the spotlight on the page is Liyla and the Shadows of War, a game created by Palestinian developer Rasheed Abueideh which tells the story of a young girl living in Gaza during the 2014 war.
The list is varied but includes such critically acclaimed titles as Minit, Mini Metro, Wheels of Aurelia, VVVVVV and Nuclear Throne.
"Indie games are unique in that they can tell stories not seen in AAA or other games," reads the bundle's description, written by Toadhouse Games founder Alanna Linayre.
"We pour our life experiences into our games and share a piece of ourselves with the world. Palestinian game developers are no different in this aspect, but have the added challenges of limited access to basic services, like clean water, electricity, medical care, and food security."
At the time of writing, the bundle has raised nearly $475,000 of its $500,000 goal, and will continue to be available until Saturday June 13 at 1am PT / 4am ET / 9am BST.