Indie development fund Kowloon Nights signs up eight new games
The fund helps developers around the world while letting them retain their independence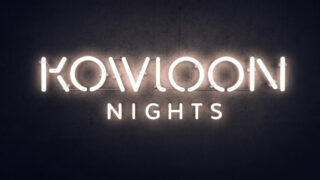 International development fund Kowloon Nights has signed up eight new indie titles currently in development.
Founded in 2018, Kowloon Nights aims to support indie developers around the world with funding, while still ensuring those developers retain ownership of their work.
The investor, which has previously helped fund such titles as Sifu, Godfall and Spiritfarer, recently generated $150 million in revenue across its portfolio, and marked the milestone with the announcement of eight new projects.
These include new titles by Kitfox Games (the developer of Boyfriend Dungeon) and Going Under developer Aggro Crab.
The eight new titles are:
A "secret second project" by American studio Aggro Crab
Worship, a "cultist-themed take on the roguelike genre inspired by Pikmin" by Canadian studio Chasing Rats Games
Techtonica, a "factory building and automation game set in the bioluminescent, cavernous depths of an alien planet" by American studio Fire Hose Games
An unannounced title by Canadian studio Kitfox Games
Two new IPs by Australian "triple-i" developer League of Geeks
Sword of Symphony, a musical action RPG by UK developer Stephen Ddungu
An unannounced "passion project" by Dutch studio Webble Games
Fire Hose Games president Eitan Glinert stated that he was delighted to be working with Kowloon Nights, calling the investor "an ideal partner for us".
"They're easy to work with, offer developer-friendly terms, and we retain all creative control + IP ownership," he explained. "If you're an indie developer with ambitious plans, you'd have a tough time finding a better funding partner than Kowloon."
British developer Stephen Ddungo added: "Ever since my game's early social media success, I've received a lot of good offers, but Kowloon Nights was the only one to present all the benefits of staying independent, but with the backing and support to allow me to continue working on the game full-time. It's game-dev heaven."