In its 7th year, Nintendo is reportedly planning to increase Switch production
Despite its ageing status, consumer demand remains high for the console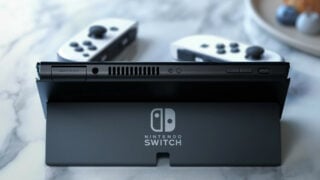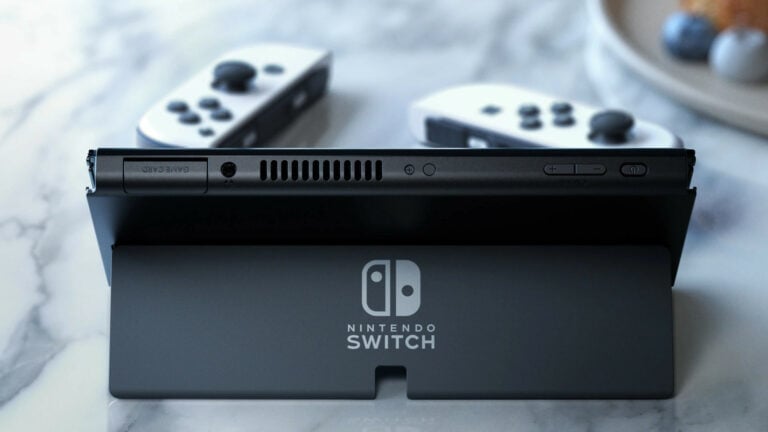 Nintendo is reportedly planning to increase Switch production to meet continued demand for the ageing console.
Last November, the Japanese company reduced its Switch sales forecast for the current fiscal year ending in March 2023 by two million units, from 21 million to 19 million.
However, according to Bloomberg, strong consumer demand coupled with diminishing component shortages has encouraged the company to actually increase production of the console in its next fiscal year beginning  April, by which time Switch will have entered its seventh year on the market.
Switch was the best-selling console in Europe, the United States and Japan in 2022, and Nintendo reportedly believes adoption has been hampered more by supply issues than waning demand.
Nintendo said last May that the eventual transition from Switch to its next hardware platform was "a major focus" for the company, but its plans to reportedly increase Switch production in its next fiscal year suggest a successor to the console might not launch before 2024.
Piers Harding-Rolls, research director at Ampere Analysis, recently predicted that Nintendo's next console won't arrive this year. "I'm not expecting a next-gen Nintendo console in 2023: we have 2024 in our forecasts," he told GamesIndustry.biz.
Harding-Rolls said on Friday that if Bloomberg's report is correct, it would appear to back up his belief that a next-gen console won't arrive this year, but said he was doubtful Switch sales would actually grow.
"No doubt that Switch OLED will be in strong demand at new Zelda launch and a good % of buyers will be those upgrading from OG Switch or Lite," he tweeted. "Even so, the idea that Switch will increase sales next FY is optimistic If true, pretty much confirms our view of no next-gen in 2023".
If true that production will increase, the analyst said a price drop and new bundles, such as one expected for The Legend of Zelda: Tears of the Kingdom, could be the reason behind the production boost.
The sequel to the popular Switch launch title The Legend of Zelda: Breath of the Wild is set for release in May. Images claiming to show a Zelda-themed Switch OLED console recently appeared online.
UBS Securities analyst Kenji Fukuyama was less optimistic about Switch's prospects. "Sales in the recent holiday season were not that strong even with improved supply," he told Bloomberg. "People will soon start speculating about next-generation hardware and are likely to refrain from buying the old system. A slowdown in Switch sales momentum is unavoidable."

Last year Switch became the best-selling Nintendo home console of all-time, overtaking Wii's 101.63 million, and as of September 2022 Switch sales topped 114 million units.
However, the console still has a way to go before it matches Nintendo DS's 154.02 million units sold. Outside of Nintendo's own consoles, only PS4 (116.6 million) and PS2 (155 million) have outsold Switch worldwide.
Related Products
Other Products
Some external links on this page are affiliate links, if you click on our affiliate links and make a purchase we might receive a commission.