In detail: All 20 of today's new Apple Arcade games
We explain all 20 games with screenshots for each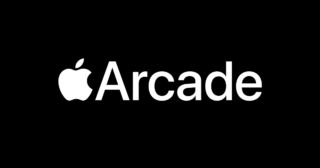 Without much warning, Apple dropped 20 new games on its Apple Arcade subscription service today.
This is a significant update for a service that only usually sees a few new games a month, so subscribers should find plenty of new titles to try out.
While four games are brand new titles exclusive to Apple Arcade, the other 16 are critically acclaimed App Store games stripped of their microtransactions or ads so Apple Arcade subscribers can enjoy them with fewer distractions.
The four original titles are new to us all, but not everyone will be familiar with the other games, so we've put together this article to explain each.
---
Four of the 20 games added to Apple Arcade are entirely new titles.
For now, these games are exclusive to Apple Arcade, and can't be played anywhere else.
That's not to say they won't be added to other platforms in the future, but on the occasions when this has happened with previous Apple Arcade exclusives, it's taken a while – at least a year in most cases – for them to appear elsewhere.
---
Cityscapes: Sim Builder
This new city-building game is developed by Magic Fuel Games, of whom many senior developers previously worked at Maxis on titles like SimCity and The Sims.
Optimised for mobile, the game lets players create their own cities, but also adds a focus on sustainability, with players encouraged to consider the impact of industry and transport on the environment (building wind farms and solar panels to compensate).
The game will have a season pass structure, with each season letting players unlock themed buildings. The first, for example, is themed on Amsterdam.
Because the game is on Apple Arcade, these seasons don't cost extra or have paid premium tiers.
---
Disney SpellStruck
This word game has been developed in partnership with the co-creator of the popular Scrabble-like game Words with Friends.
In the game's Adventure mode, players will take on a series of crossword-style puzzles as they try to unlock characters from Disney movies.
They can then use these characters in the game's Versus mode, where they can take on other players and use their chosen character's special ability to affect play.
There's also a Daily Challenge mode which gives players a new puzzle every day.
---
Teenage Mutant Ninja Turtles: Splintered Fate
This is a brand new TMNT roguelite developed by Super Mega Evilcorp, the studio behind such titles as Vainglory and Catalyst Black.
The game sees Leonardo, Donatello, Michelangelo and Raphael teaming up to rescue their master Splinter, who's gone missing.
The game has co-op for up to four players and each turtle has unique attacks. Allies like April O'Neil, Metalhead and Casey Jones help out along the way.
---
What the Car?
This is the third game by Triband, the Danish "comedy games studio" responsible for What the Golf and VR title What the Bat.
In the same vein as those games, What the Car is billed as a racing game created by a team who knows nothing about cars.
As such, each of the game's missions puts you in charge of a bizarre car-like creation which is different every time – sometimes it has human legs, sometimes it has wings, sometimes it has the cold and propels forwards by sneezing.
As well as clearing stages there are other odd mini-games – the strangest we've seen so far is a level where you have to chop cucumbers (with a car).
---
App Store Greats
The other 16 games that have just been added to Apple Arcade are existing App Store games.
They're all high quality games – practically all of them have user review averages of over 4.5 out of 5 on the App Store – but their normal versions have some sort of payment mechanic.
This could either mean the old-fashioned way of a one-off price to buy the game, or it could mean in-app purchases, pop-up ads or even a monthly subscription to access the game.
These Apple Arcade versions all have a '+' in their title – this differentiates them from the App Store versions and indicates that they've all had their monetisation removed.
That means no extra costs, no ads and no microtransactions – to all intents and purposes, these versions are all 'clean' with no need to worry about hidden payments.
---
Chess Universe+
This chess game was reportedly "built by chess grandmasters and gaming experts" and claims to be the "most fun chess app ever built".
The game can be played both online and offline, and offers a Chess Academy mode where players can learn how to play chess.
There are also daily chess quests, and players can unlock different characters and chess boards.
The standard version on the App Store is free but has microtransactions (a currency called Gems) and ads which can be removed for a fee. The Apple Arcade version removes these.

---
Disney Coloring World+
An interactive colouring book for Disney fans of all ages, Disney Coloring World usually has its own subscription model.
The app lets players use a variety of brushes, crayons, markers and "magic tools" to colour in Disney and Pixar images, including characters and scenes.
Once a character has been coloured in, they then become a sticker which can be placed in 3D sticker books in the game.
Usually the game costs $6.99 / £6.99 per month or $39.99 / £35.99 per year, but it's now available as part of Apple Arcade.

---
Disney Getaway Blast+
This is a match-three puzzle game featuring Disney and Pixar characters.
Players match bubbles to pop them, and clearing stages lets them design their own island getaways.
Originally published by Gameloft, Disney Getaway Blast was a free-to-play puzzle game with microtransactions and ads, but the game was closed in February 2023.
This new Apple Arcade version, then, is the only way you can play it.

---
Farming Simulator 20+
As the title suggests, this lets players run their own farm how they see fit.
Whether it's growing and harvesting crops, or taking care of animals like cows, pigs, sheep and horses (or both), the game features a "dynamic market" which lets players spend their earnings to improve their farm.
There are over 100 real-life vehicles and tools in the game, from actual brands like John Deere and Massey Ferguson.
The standard App Store version costs $5.99 / £5.99 and has in-app purchases. The Apple Arcade doesn't.

---
Getting Over It+
This is a physics-based game which, according to the description on the App Store, was "made for a certain kind of person, to hurt them".
Players are stuck inside a giant pot, and have to make their way up an enormous mountain with nothing but a hammer.
According to the developer, it can take "between two and infinite hours" to reach the top, and that playing it will make you "feel new types of frustration you didn't know you were capable of".
The App Store version costs $4.99 / £4.99 – naturally, the Apple Arcade version waives the fee and includes it as part of the subscription.

---
Hill Climb Racing+
Originally released back in 2012 and quickly gaining a reputation as one of the most engaging early iOS games, Hill Climb Racing is a physics-based driving game.
Played from a side-on perspective, players have to make their way to the end of a series of stages using a variety of vehicles.
These stages consist of procedurally generated hills, however, and players have to make careful use of their brakes and gas to make sure they can get over each hill without overdoing it and flipping in the air.
The standard App Store version is free-to-play with ads and in-app purchases – the Apple Arcade version removes these.

---
Iron Marines+
Developed by the creators of the award-winning Kingdom Rush games, Iron Marines is a real-time strategy game with a sci-fi theme.
Players take on 21 campaign missions across three planets, as they recruit and train heroes (whose roles can be changed mid-battle).
The game has multiple difficulty settings to suit different skill levels, and can be played fully offline.
The App Store version costs $2.99 / £2.99 and has numerous in-app purchases which allow players to buy new heroes. The Apple Arcade version removes these charges.
---
Kingdom Two Crowns+
The third game in Swedish publisher Raw Fury's series of Kingom games, this is a side-scrolling strategy and resource management game.
Players take control of a monarch who, sitting on his horse, wanders around recruiting loyal subjects and building their kingdom.
A campaign mode has players trying to not only build a kingdom that will last, but also put an end to the creatures looking to steal the kingdom's crowns and dethrone the monarch.
The App Store version costs $6.99 / £6.99, but the Apple Arcade version is available as part of the subscription at no extra cost.

---
Limbo+
Playdead's critically acclaimed indie title was originally released in 2010 on Xbox 360 before being ported to a whole host of systems (including iOS in 2013).
If you aren't familiar with it, it's a moody monochrome adventure in which the silent protagonist is a young boy making his way through a treacherous landscape.
With gruesome deaths and giant spiders, this isn't an adventure for the faint of heart, but those who have played Limbo have been almost overwhelmingly positive about it.
The App Store version costs $3.99 / £3.99, and the Apple Arcade version removes this cost.

---
My Town Home: Family Games+
This game is aimed at children and gives them an interactive dollhouse to play with.
Kids can explore the house's six rooms and can interact with items in each room.
They can also move around the characters and create their own stories, customising them and moving them from room to room.
The App Store version is free-to-play but has ads and a $59.99 / £54.99 annual subscription model. The Apple Arcade version ditches the subscription fee.

---
Octodad: Dadliest Catch+
Something of a cult hit when it originally arrived on PC and consoles in the mid-2010s, Octodad has you playing as an octopus pretending to be a suburban father.
Players take control of Octodad's tentacles, which are used to move him around and grab hold of objects.
The joke is that each of the otherwise mundane tasks the game sets are extremely difficult to pull off here because Octodad's arms flail around, leading to comic anarchy.
The App Store version costs $4.99 / £4.99. The Apple Arcade version is included as part of the subscription.

---
PPKP+
Short for Punch Punch Kick Punch, this pixel art game is a sort of part RPG, part beat 'em up adventure.
When the Monster Corps attack the player's city, they have to put things right by fighting all the monsters.
Players explore the city and interact with its residents while also learning new moves at the local dojo and creating upgrades in a lab.
The App Store version is free but has ads and in-app currency purchases. The Apple Arcade version removes these.

---
Snake.io+
Snake.io feels like the natural evolution of the Snake game found on many mobile phones at the turn of the millennium.
Players start off as a small snake and grow by eating pellets, with the aim being to become the biggest snake on the board by outlasting other players.
The game features live events with unique skins, and online leaderboards.
The App Store version is free, but has ads and a selection of DLC characters. These charges are removed in the Apple Arcade version.
---
Temple Run+
If you haven't heard of Temple Run you're in the minority – by 2014, three years after its release, the game and its sequel had been downloaded a combined 1 billion times.
The game is an influential endless runner in which players run along a series of infinite pathways, collecting items and avoiding obstacles.
While the game was originally hugely popular, reviews on the App Store show that over time players turned on Temple Run because it started displaying ads at regular intervals.
The Apple Arcade version removes these ads, as well as the microtransactions that let players buy currency.

---
Time Locker+
A sort of cross between SuperHot and a vertically scrolling shoot 'em up, Time Locker is a shooter where the game speed is controlled by the player's finger.
When the player stops moving, the game freezes, giving the player time to plan their next move. This naturally allows for more chaotic gameplay later on.
The problem is, there's a constantly moving black bar coming up behind you, so while you can stop time, you can't stop it forever.
Time Locker is a free-to-play game on the standard App Store, but it includes in-app purchases which are removed in the Apple Arcade version.

---
Very Little Nightmares+
A prequel to Bandai Namco's Little Nightmares, this puzzle adventure game sees players once again controlling Six, a young girl in a yellow raincoat.
After she wakes up in a strange mansion, it's up to the player to help her escape by guiding her through each room, avoiding the enemies she encounters.
Although the App Store version of the game has no in-app purchases or ads, it does have an up-front fee of $6.99 / £6.99.
Naturally, as with every other game in this article, the Apple Arcade version drops this fee and includes the game as part of the subscription.

Related Products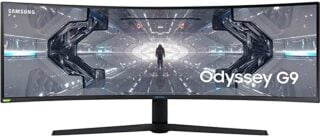 SAMSUNG 49-inch Odyssey G9 Gaming Monitor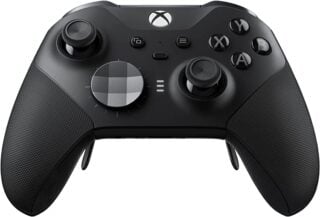 Xbox Elite Series 2 Wireless Controller
Some external links on this page are affiliate links, if you click on our affiliate links and make a purchase we might receive a commission.