Immortals of Aveum studio layoffs were down to poor sales in a crowded market, CEO says
Bret Robbins says he hopes a 50% sale and a major update will attract new players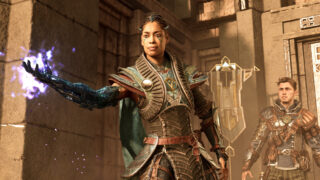 The CEO of Immortals of Aveum developer Ascendant Studios says that poor game sales due to a crowded release window were what led to nearly half the team being laid off.
In an interview with the Xbox Expansion Pass YouTube channel, Bret Robbins was asked about the decision in September to lay off around 45% of the game's staff.
Robbins replied by pointing out that Ascendant was one of numerous studios that laid off staff this year, and said the main reason for it was that the game simply didn't sell enough copies.
"It's a crazy time right now," Robbins explained. "There's an article every day about some kind of huge layoff, and it's unfortunate. It's certainly the hardest thing I've had to do.
"You work really hard with people, they've put their faith in you and their trust in you, and you want to honour that as much as you can, so when you have to make a decision like that it really sucks.
"We are an independent company. We're not EA, we're not a large organisation. Our bottom line required us to sell a lot of video games, and we didn't meet our targets, and that's just the unfortunate dollars and cents of it, and that meanst we had to do some layoffs.
"There are so many things when you're making a game that are out of your control – certainly the market can be largely out of your control – and it was unfortunate for us, but my hope is that I can work with a lot of those people again and that with our next project, or future projects, we continue to grow."
Robbins was asked if releasing the game in one of the busiest years for video game releases was one of the contributing factors to its poor sales.
He replied that he felt this to be the case, claiming that it was hard for a new IP to get noticed in a year full of both expected and surprise blockbusters.
"It's maybe the craziest time, I've ever seen", Robbins said. "One huge game after another. We knew some big games were coming – we knew Starfield was going to be huge, we knew we were releasing the same week as Armored Core 6, and we knew that would be big. We know that Assassin's Creed and Spider-Man, games like that were coming out.
"But we didn't realise that Baldur's Gate 3 would blow up in the way it did right in front of us, it seems to have caught everyone by surprise. And before that, Jedi Survivor, and now we're seeing even games like Alan Wake doing huge, so it's been one after another.
"And it's hard when you're a new IP, especially from a new studio that no one had heard of, to cut through that noise. So for us, release timing was crucual and really did affect how much people have engaged with the game."
Robbins added that he hoped players would try the game now that most of the big game releases have passed, and that a price cut is planned to help encourage this.
"I'm happy that people that have engaged with the game really like it and enjoy it, and we're really hoping that with our new push coming out later this week, that a lot of people who didn't have the time for it because there were so many other things to play, they find it.
"We're also going to have a big reduction, a half-off sale, and things like that, so that hopefully will help people too."
Immortals of Aveum was released on PS5, Xbox Series X/S and PC on August 22 and was met with reasonable review scores, with a Metacritic score of 70. VGC's Immortals of Aveum review called it "a promising debut that doesn't quite ascend to excellence".
Related Products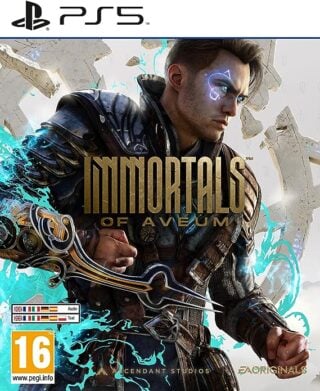 Immortals of Aveum (PS5)
Immortals of Aveum (Xbox)
Other Products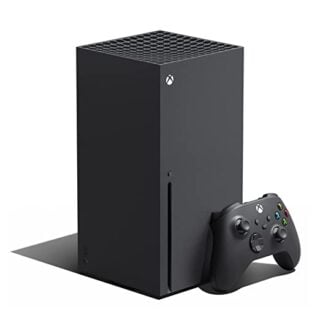 Xbox Series X
Some external links on this page are affiliate links, if you click on our affiliate links and make a purchase we might receive a commission.