Hyper Light Drifter and Mutant Year Zero now free on Epic Games store
Will be replaced by puzzle platformer Fez next week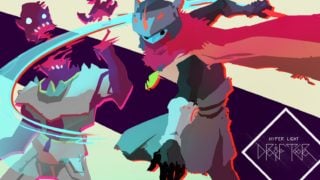 Hyper Light Drifter and Mutant Year Zero are now free to download from the Epic Games store.
The PC versions of both titles have been widely praised by critics. Heart Machine's 2D action RPG Hyper Light Drifter has a score of 84 on review aggregation site Metacritic based on 47 reviews, while Bearded Ladies' turn-based tactical adventure game Mutant Year Zero: Road to Eden has a score of 78 based on 57 reviews.
The games, which normally cost £15.99 and £29.99 respectively, will be free to download until August 22, when they'll be replaced by Polytron's celebrated 2D puzzle platformer Fez, which has a score of 91 on Metacritic based on 11 PC reviews.
Epic originally launched a bi-monthly free game offer alongside its PC storefront in December 2018 but said in mid-May that it was increasing the frequency of the offer to one free game per week until the end of 2019.
Titles offered for free have included Alan Wake, For Honor, Limbo, This War of Mine, Moonlighter, Overcooked, World of Goo, Transistor and The Witness.
Epic previously said there had been more than 25 million free game installs as of May 2019.