Housemarque writer says creating Returnal's mystery was a 'tightrope walk'
The studio has challenged hardcore fans to uncover the last mystery in the Tower of Sisyphus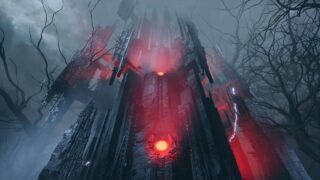 Housemarque's senior narrative designer has told VGC that developing the game's deep story was a "tightrope walk".
Speaking to VGC in a soon-to-be-published interview, Eevi Korhonen discussed the process of writing Returnal's complex story, which is revealed to the player in a non-linear, complex way.
While often praised for its sophistication, Returnal's narrative has also been accused of being impenetrable due to its complexity.
"It was a tightrope walk. My boss Greg Louden, the narrative director, and I tried to ensure that both sides were included. So I was more 'let's make it more mysterious, let's let the player puzzle it out with the community while Greg was kind of like 'Okay, but we have to make sure that they understand some of this story".
In Returnal, the game's narrative is conveyed in short bursts, with seemingly random clips flashed at the player, however, there are also longer audio logs and written passages to be found.
What makes Returnal's narrative unique and a challenge to put together as these are often found out of sequences, leading to the game's reputation for being full of mystery.
"It's hard to kind of see, even with all this priming, until it's actually in the game, how is it pacing? How is it looking together with all the other elements? So up until the last moment, we're still cutting, we're still editing, and then tweaking the wording and making things a bit clearer."
We asked Korhonen if there were any secrets left to be discovered in the game, following a huge effort from fan communities on Reddit and forums in order to discover every last narrative thread.
"I've been stalking our subreddit, and there have been wonderful little discoveries… there is something I'm still hoping that they will discover about the Tower Sisyphus. It's not as much of a secret, more like a nice philosophical reference to the name.
"But nobody has put that on Reddit yet, so I haven't seen anyone make that connection. But hopefully, someone will maybe after this."
Korhonen also recently spoke to VGC about Housemarque's next IP, which is in the very early stages of development. While little is known about the game, Korhonen did say that she hopes to include some of Returnal's cut content in the next game. 
"Returnal was so ambitious," Korhonen told VGC. "We dreamt super big, but we still had to leave so much on the cutting room floor. All of these ideas and narrative systems. I'm super excited to pick up those pieces and see how those fit our new IP story.
Related Products
Other Products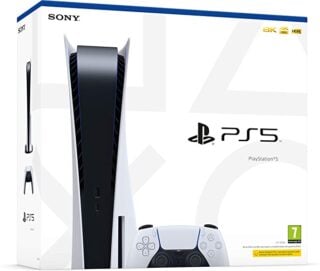 PlayStation 5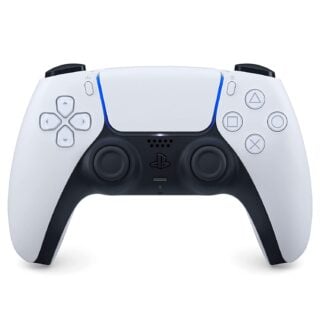 DualSense Controller - White
Some external links on this page are affiliate links, if you click on our affiliate links and make a purchase we might receive a commission.