Horizon Forbidden West's DLC appears to suggest Lance Reddick's character will lead the next game
It's not clear if the late actor will still play the major role he looked set to play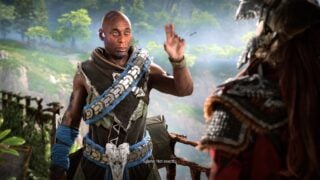 This article discusses plot details for Horizon Forbidden West, as well as Horizon Forbidden West: Burning Shores. 
The conclusion to Horizon Forbidden West's expansion has suggested that Lance Reddick's character was planned to once again take a central focus in the third Horizon game.
Horizon Forbidden West: Burning Shores, which was released this week, sees Aloy travel to the ruins of Los Angeles in order to track down information about the ancient progenitor race that Aloy battled in the main game.
However, once you've completed the short main quest and returned to your base, the expansion appears to set up the third entry in the game, and a focus on the Sylens, the character played by the late Lance Reddick.
In a conversation during the mission 'Epilogue', Sylens mentions that he has found a lead in the information recovered from the Burning Shores that may lead to a weapon powerful enough to defeat Nemesis, a corrupted AI created by Far Zenith which is the main antagonist for the series.
Sylens says he'll have to track this technology down and tells Aloy that he won't be able to do it alone, leading Aloy to posit that this was the reason for Sylens remaining at the end of Forbidden West.
While no third game in the series has been announced, in 2020 VGC reported that Guerrilla had planned for the series to be a trilogy of games, something the ending to Forbidden West, and now Burning Shores, certainly suggests.
However, it's now unclear how the team will adapt the story now that Reddick has passed. Reddick played Sylens in both Horizon games, and though he only briefly appears as part of the expansion, his role in a potential third game would appear to be significant.
Following his passing, Destiny developers Bungie confirmed that Reddick had already recorded dialogue for future content, in which he plays Commander Zavala.
Horizon developer Guerrilla released the following statement following Reddick's passing: "Thank you, Lance Reddick, for everything you've brought to the character of Sylens, for sharing y our infinite talent and wisdom with us, for your generous warmth and inimitable presence, and for your profound impact not just as part of our cast, but on our community.
"We were deeply honored to work with you. You will be missed. We extend our most heartfelt condolences to his loved ones."
Related Products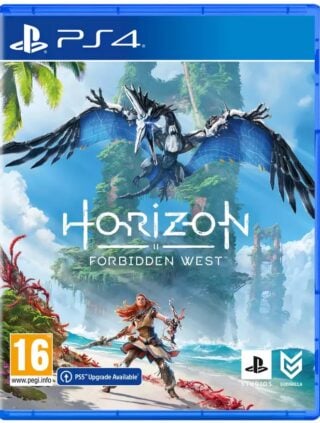 Horizon Forbidden West (PS4)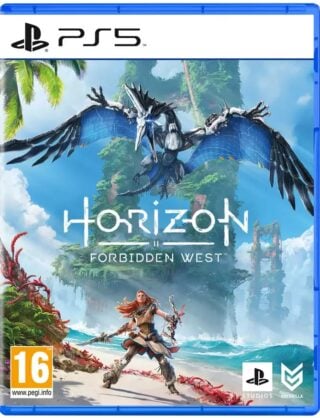 Horizon Forbidden West (PS5)
Some external links on this page are affiliate links, if you click on our affiliate links and make a purchase we might receive a commission.