Horizon Forbidden West musician says she's getting hateful abuse from players
Julie Elven's vocals feature in a DLC plot point which is angering certain people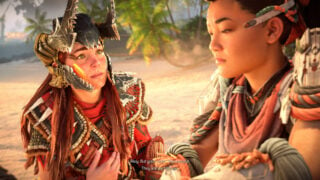 A musician whose vocals appear in Horizon Forbidden West says she's getting "hateful" abuse from players because her music accompanies a certain plot point.
(Warning: Spoilers for the Burning Shores DLC follow)
Julie Elven has been a solo vocalist in numerous game scores, including both Horizon games, League of Legends, Hearthstone and World of Warcraft: Legion.
Most recently, her vocals can be heard in the Burning Shores DLC expansion for Horizon Forbidden West, including one notable optional scene.
At the end of Burning Shores, players have the option to become romantic with a pivotal character introduced in the expansion, the female hero Seyka. Choosing this option will see franchise protagonist Aloy kiss Seyka.
Some players have already expressed their displeasure at this optional same-sex kiss by review-bombing the game on Metacritic, and Elven says she's been receiving abuse for being part of the scene's soundtrack.
"Since Horizon Forbidden West Burning Shores came out in April, I've continuously received angry DMs from gamers, as my vocals are featured on a scene in the DLC that they see as 'LGBTQ propaganda', she tweeted.
"[I've been] receiving puking emojis, 'God won't forgive you', 'you destroyed Horizon' and more.
"The positive comments and influx of love absolutely outweigh the negative ones, but the continuous hateful DMs show how much still needs to change.
"Love is love. Story-wise, this scene made so much sense and I continue to stand with Guerrilla and am proud to be a part of it.
"To clarify: This is not about DMs where people express that they didn't like the story – it's about the absolutely hateful messages. I don't feel too affected by them (and can't take them seriously or personally tbh), but it's a reminder how much still needs to change."
This is the latest chapter in the Burning Shores saga in which some players have been responding negatively to the game's same-sex kiss.
Last month review aggregation site Metacritic pledged to introduce stricter moderation, after the game was review-bombed by users for including the optional scene.
"Fandom is a place of belonging for all fans and we take online trust and safety very seriously across all our sites including Metacritic," the site said in a statement at the time.
"Metacritic is aware of the abusive and disrespectful reviews of Horizon Forbidden West Burning Shores and we have a moderation system in place to track violations of our terms of use.
"Our team reviews each and every report of abuse (including but not limited to racist, sexist, homophobic, insults to other users, etc) and if violations occur, the reviews are removed. We are currently evolving our processes and tools to introduce stricter moderation in the coming months."
Related Products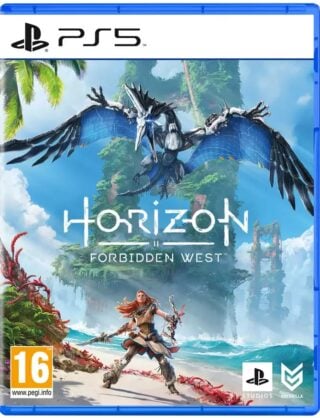 Horizon Forbidden West (PS5)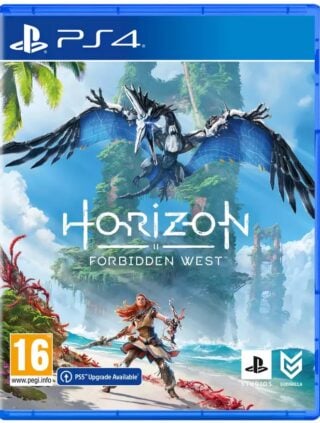 Horizon Forbidden West (PS4)
Other Products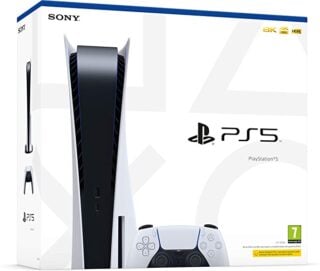 PlayStation 5
Some external links on this page are affiliate links, if you click on our affiliate links and make a purchase we might receive a commission.