Horizon Forbidden West director claims the PS4 version hasn't held the game back
"I don't think the cross-generation development was limiting in any way"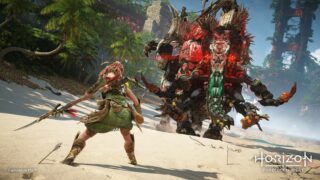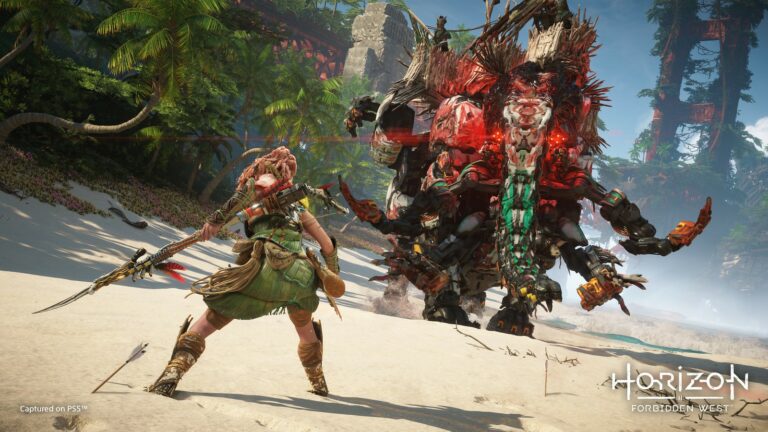 Horizon Forbidden West director Mathijs de Jonge claims the game hasn't been held back by the weaker of its two target platforms, PlayStation 4.
Guerrilla Games announced Horizon: Forbidden West for PS5 in June 2020 before confirming a PS4 version last September.
In an interview with Hardware Zone, de Jonge claimed the studio didn't have to scale back its vision for the project due to PS4 hardware constraints.
"I don't think the cross-generation development was limiting in any way," he said. "When we started with the concept of this game, we had so many great ideas that ended up being included – to the point that we didn't really think about hardware limitations or anything, we just wanted to design a really nice, unique experience for the player. An awesome adventure.
"That's how we also brainstormed all the quests and events the player is going to go through. I think that the big delta between these two consoles, apart from the 3D audio, quick loading and DualSense of course, is on the graphical side of things. On the PlayStation 5, we can add so much more detail graphically. We can see the tiny hairs on Aloy's face, for example. You can also see a ton of detail from far away."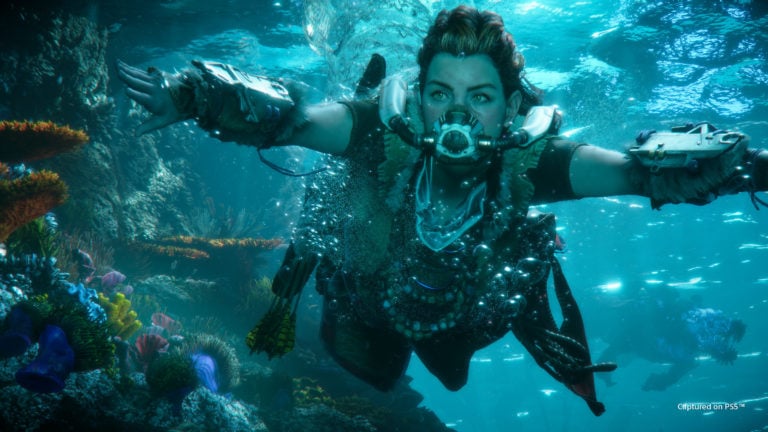 Guerrilla revealed almost 14 minutes of Horizon Forbidden West gameplay in late May, showing off some of protagonist Aloy's new moves, including the ability to use a grappling hook, a shield glider, and a diving mask for underwater sections.
"I don't think many people notice in the demo, but you could see moss growing on the rocks," de Jonge said. "On the PlayStation 5, each individual strand of moss is rendered individually. So this machine is so powerful, and it can add so much more detail to the image. I think that's one of the biggest deltas, next to the processing power of the machine."
Prior to the sequel's announcement, VGC revealed that PlayStation and Guerrilla were planning a Horizon Zero Dawn trilogy. Forbidden West started development soon after the first game's release and was originally planned for PS4 before focus shifted to Sony's newer console, VGC's sources said.
"A lot of the development has taken place on the PlayStation 4, and a lot of playtesting is also done on PlayStation 4, so we are ensuring that owners of that console have a great experience and the game will look fantastic on that console," de Jonge said in a Game Informer interview published last week.
"For the PlayStation 5 we can go much further, of course. Visually we can add a lot more detail. Graphically, the rendering technique for the underwater scenes is special on the PlayStation 5, it has extra details and extra systems, like the wave technique is better on that system as well."

The PS5 version of the game also uses a "cinematic lighting rig" normally reserved for use in cutscenes.
"The lighting on Aloy on the PlayStation 5 also has much more definition," de Jonge said. "We use a special cinematic lighting rig, that on the PlayStation 4 is only used in cutscenes, because the game is not running and we have more processing power in those scenes. But for the PlayStation 5 we have plenty of processing power, so we can have that lighting rig always available, so she always looks great with that lighting setup travelling with her anywhere."
The PS5 version of the game will also support a 60fps Performance Mode.
"For the PlayStation 5 version, we are supporting two modes," de Jonge told Hardware Zone. "One is Performance Mode. And another is something like a Quality Mode. The Quality Mode is 4K 30 FPS, but the Performance Mode is indeed 60 FPS. So yes, we do have a 60 FPS version for the PlayStation 5.
Last week, PlayStation Studios boss Hermen Hulst refused to rule out the possibility of Horizon Forbidden West joining Gran Turismo and God of War Ragnarök by being delayed to 2022.
"For Horizon, we think we are on track to release this holiday season. But that isn't quite certain yet, and we're working as hard as we can to confirm that to you as soon as we can," he said.
On this subject, de Jonge reiterated recent comments that "development is on track", telling Game Informer the studio doesn't want to announce a release date until it's "super confident" it can hit it, and asking fans for "a little bit more time" to confirm when exactly the game will come out.
Related Products
Other Products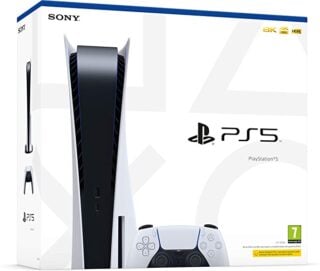 PlayStation 5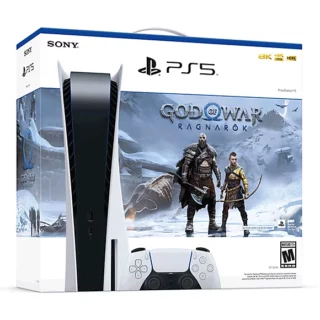 PlayStation 5 Console – God of War Ragnarök Bundle
Some external links on this page are affiliate links, if you click on our affiliate links and make a purchase we might receive a commission.