Horizon Call of the Mountain's new PSVR2 trailer shows off first-person parkour
The game will launch exclusively for PSVR 2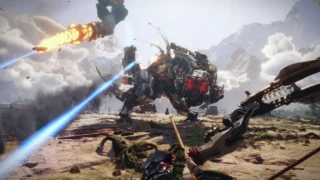 PSVR2 title Horizon Call of the Mountain will feature first person-parkour and archery, a new trailer has shown off.
Players will play as Reyes, a new character for the franchise.
Also announced was an update to Horizon: Forbidden West which added new graphics options, a new game plus and an ultra-hard difficulty.
Revealing more about the game's story in a PlayStation blog post, Ben McCaw, Narrative Director at Guerrilla said;
"In Call of the Mountain, you'll be seeing it through the eyes of Ryas, a former Shadow Carja Warrior who hopes to redeem himself by investigating a grave new threat to the Sundom. He is a master at climbing and archery, two skills crucial to survival as you step into his shoes, scaling perilous mountains and taking down mighty machines like the Thunderjaw."
The blog post also confirmed that players will meet Aloy on their journey, however, the blog wasn't specific about where in the timeline the game takes place.
Horizon Forbidden West is also receiving several new features in an update. The new Ultra Hard difficult and New Game + modes will add additional trophies to the game.
Additionally, there's a new Herbalist vendor who sells animal parts which can be visited.
On new visual upgrades, the blog revealed; "we've revamped Temporal Anti-Aliasing to improve the visual fidelity of our Performance mode on PS5 and rendering on PS4 Pro. We're already working on an upcoming patch which will include VRR support and a 40FPS Mode, so stay tuned for more."
The update will release later today.
Related Products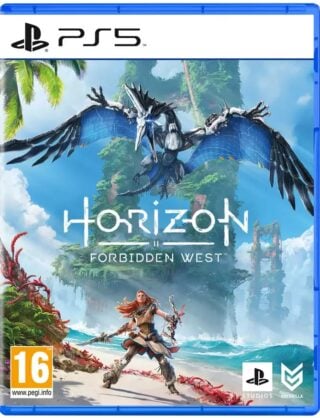 Horizon Forbidden West (PS5)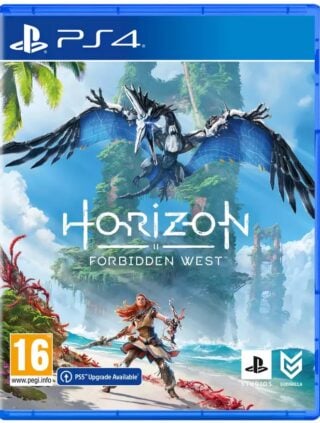 Horizon Forbidden West (PS4)
Some external links on this page are affiliate links, if you click on our affiliate links and make a purchase we might receive a commission.