Hogwarts Legacy's UI may have been hidden in the game's State of Play reveal
UI elements appeared for a few seconds during an extended gameplay trailer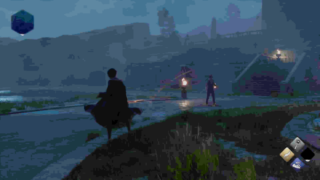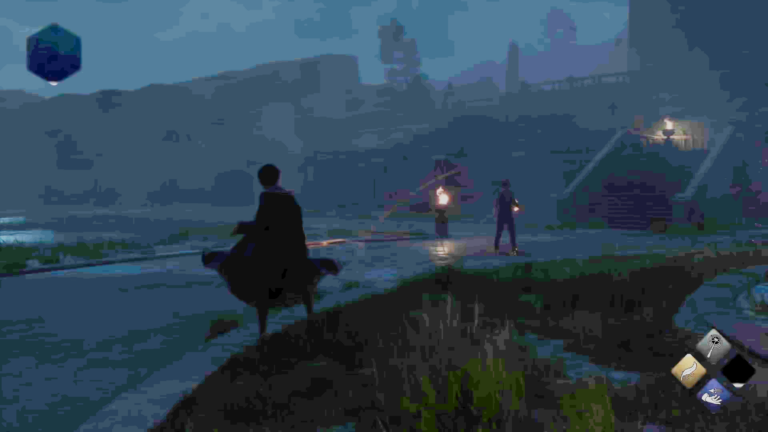 UI elements from Hogwarts Legacy may have been spotted in a blink and you'll miss it flash frame from the game's State of Play presentation.
The Sony event took place in March and was used to showcase over 14 minutes of Hogwarts Legacy PS5 gameplay, which is viewable below.
As posted to the r/HarryPotterGame subreddit, menu elements appear for as little as a few frames. The image below, which has been brightened to highlight them, shows off four spells and what could possibly be a mini-map in the top left corner.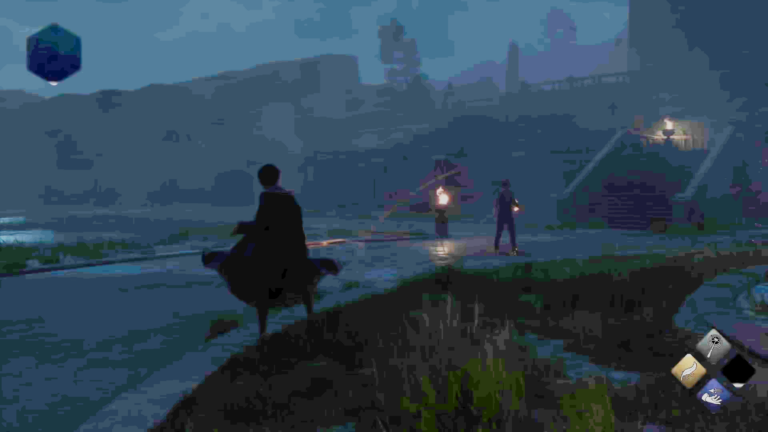 Hogwarts Legacy guides:
Hogwarts Legacy Merlin Trials | Hogwarts Legacy Statues | Hogwarts Legacy Keys | Daedalian Key locations | Elder Wand location | Hogwarts Legacy killing curse | Hogwarts Legacy pages
While it's likely that these HUD elements are temporary placeholders, it does give some indication of the spells that players could have at their disposal in the game.
Based on the image and in the context of the clip, it's possible that the four spells the character has access to are Accio (which brings things to the user, as depicted by the blue icon), Wingardium Leviosa (which causes objects to levitate, as depicted by the gold icon), Lumos (which illuminates the environment around the caster, as depicted by the grey icon), and Expelliarmus, which is used by the player in the seconds following this image in the video.
Hogwarts Legacy is an open-world action RPG set in the world first introduced in the Harry Potter books.
Due to be published under Warner's Portkey Games label, it was originally scheduled to be released in 2021 for PS5, PS4, Xbox Series X/S, Xbox One and PC.
However, last year Warner delayed the game's release window to 2022. It recently reiterated plans to release Hogwarts Legacy this year (including a previously unannounced Switch version), along with WB Games Montreal's Gotham Knights, which will arrive in October.
Related Products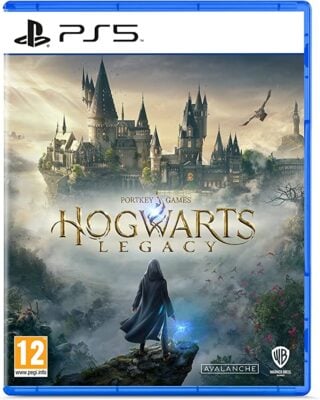 Hogwarts Legacy (PS5)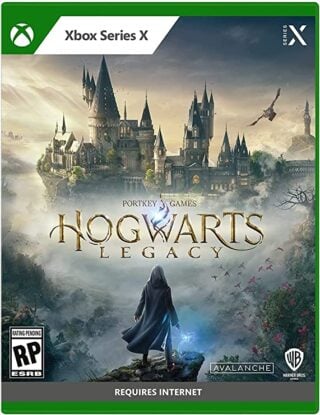 Hogwarts Legacy (Xbox Series X/S)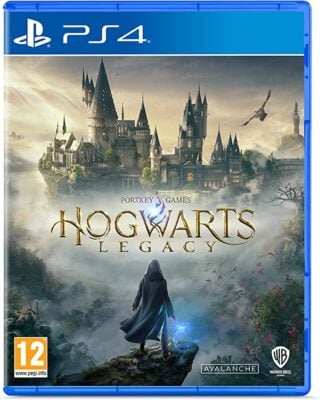 Hogwarts Legacy (PS4)

$58.95
Other Products
Some external links on this page are affiliate links, if you click on our affiliate links and make a purchase we might receive a commission.