Hidetaka Miyazaki says Elden Ring's release was 'not a very pleasant time'
Miyazaki praised his incredible team for being able to rise to the challenge of developing the game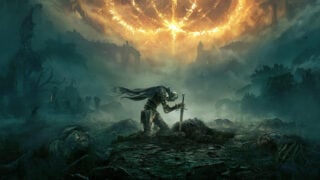 Elden Ring director Hidetaka Miyazaki has revealed his anxieties around the launch of Elden Ring, and his thoughts on the evolution of the Souls series as a whole.
In a new interview in the March 10, 2022 issue of Famitsu magazine, translated by VGC, Miyazaki explained how his feelings around the launch of Elden Ring weren't dissimilar to other launches he's experienced.
"It's the same for all past titles, not just this one, but it's not a very pleasant time," he said. "I'm sure I'm relieved, but I'm more anxious about it. I never get used to it."
Miyazaki also explained why he believed that it was the right time to make Elden Ring, praising his "excellent staff" and their ability to "leave (him to it)."
"It was expected from the beginning that this work would be the largest scale ever."
Miyazaki also explains that although the combat in Elden Ring has echoes of Sekiro, both games were developed at the same time. As such, it wasn't a case of lessons learned from one game directly influencing the other, more that the joint development influenced both games.
"Since this work and the production of Sekiro were in parallel, there was not much direct feedback from Sekiro," he says. "However, since I directed both, it is certain that they influenced each other."
Later in the interview, Miyazaki explained how Game of Thrones writer George RR Martin influenced the project in its early stages, and how the lore of Elden Ring was developed.
He said: "Martin's lore has existed since the very early stages of development and has given us various inspirations.  The lore depicts a complex and interesting relationship between mystery and the player, and gives us a multi-layered depth that we can call history."

On the concept of the Elden Ring itself, and the game's opening, Miyazaki explained that although he did explain to Martin the general idea of what he wanted the game's lore to be, iconic imagery of the game like the large gold tree that stands above all areas of the map wasn't solidified until later.
"At first, it wasn't called the 'Ring', but I think he talked about the Elden Ring-like existence and the image of the opportunity for it to break.  However, it was only spoken as an abstract concept, and I don't think he had a concrete motif such as a golden tree at that time."
The director then explained what he calls the 'basic policy' of telling a story in his games.
"The basic policy of telling a story in this work is the same as in the Dark Souls series.  The textual information is presented in pieces and is intended to be connected in the user's mind or to be imagined by the user. The reason for this is that we want the gameplay itself to be the story of the user. However, I think that NPC conversations are more straightforward than in past works."
Miyazaki also explained how he planned to lower the barrier for entry of multiplayer and potentially encourage more players to work together.
"In the context of 'degree of freedom' that I often mention, it's not very appropriate to raise the hurdles of multiplayer play as a means of trying to overcome difficulties without relying on pure action, I decided."
Elden Ring has been a phenomenal success for FromSoftware. Having received near-universal praise from critics, the game is already sitting near the top of some 'best games of all time' lists.
Elden Ring's UK release was the biggest launch for a game other than FIFA or Call of Duty since Rockstar's Red Dead Redemption 2 in 2018.
According to digital and physical GSD sales data published on GamesIndustry.biz, FromSoftware's newest game sold over twice as well as Horizon Forbidden West and even outsold huge launches from last year such as Cyberpunk 2077 and Assassin's Creed Valhalla.
Related Products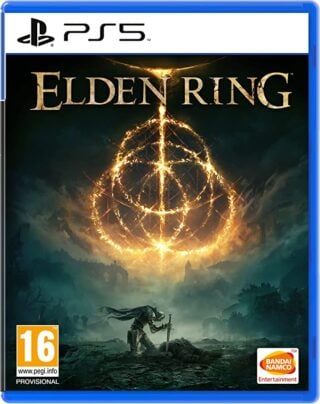 Elden Ring (PS5)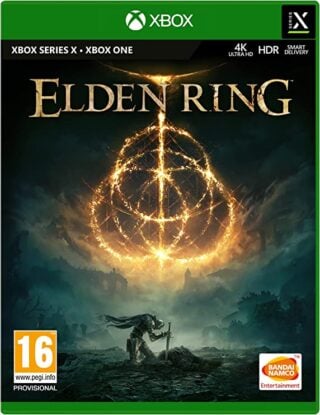 Elden Ring (Xbox)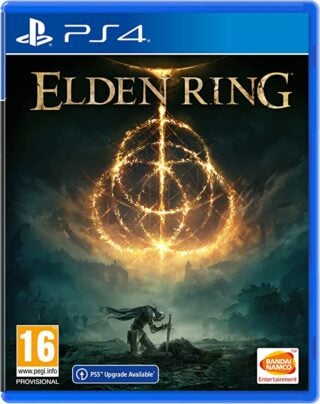 Elden Ring (PS4)
Other Products
Some external links on this page are affiliate links, if you click on our affiliate links and make a purchase we might receive a commission.