Hideo Kojima says he expected a mixed reaction to Death Stranding
"This happens when you try to do something new"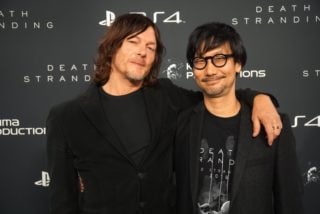 Hideo Kojima has spoken for the first time about Death Stranding's mixed reception, revealing that he expected "positive and negative reactions" to the game because of its unique design.
Death Stranding reviews have been mixed among games critics, with scores ranging from 35/100 to full marks on review aggregation site Metacritic.
Death Stranding's Metascore currently sits at 83 based on 83 reviews. That's despite the game racking up 15 perfect scores, seemingly suggesting publications assigned more importance by Metacritic have scored the title lower (the site gives products a weighted average score).
[UPDATE: In a separate interview Hideo Kojima has suggested that American reviewers may have found Death Stranding difficult to understand compared to critics in other regions.]
User scores are equally polarised since Death Stranding's release on November 8, with thousands of positive and negative verdicts resulting in a user score of 6.7.
Speaking to PlayStation Access, Kojima said he expected mixed reactions to Death Stranding because "this happens when you try to do something new".
The designer said he hopes that in five to ten years more people will look back at the game favourably.
"For me, the feeling [now people are playing the game] is nothing really new," he said. "Even with Metal Gear, I was always concentrating on coming up with something fresh for people to play, or showing them a new system of gameplay.
"So my approach is always the same. In terms of how I feel now people are playing Death Stranding – I believe there will be positive and negative reactions. This happens when you try to do something new, even in movies or games.
"If people are faced with something they haven't experienced before, it can be challenging. It was the same when I first did a stealth title," Kojima added.
"But I am hoping with the support I get from fans, that positivity will spread out. And that in 5 years or 10 years people will look back at Death Stranding as a new standard. Then I'll try and create something new again."
In the same interview, Kojima moved to clarify earlier comments he made about Death Stranding being considered as an entirely new genre of game, stating that it was never his intention to create a new genre.
"I'm not trying to create a new genre," he said. "Genre follows afterwards and is for other people to name.
"It was the same with Metal Gear. I didn't name the genre at the beginning. At that time, when I made Metal gear, games were often focussed on combat. So I created a game about avoiding combat and infiltration. Then someone called it the stealth genre.
"For Death Stranding, I know it's not a mainstream game right now. If you look at online games, the trend is battling together of battling each other.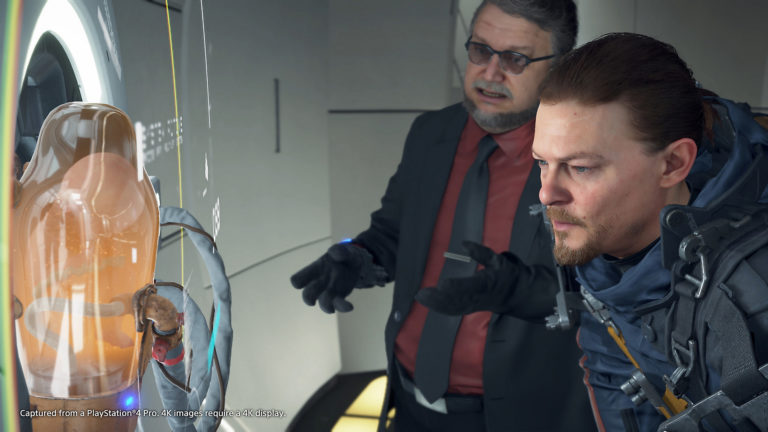 "But in Death Stranding it's more of an indirect connection between players. Also you can only give positive feedback to each other. Everyone comes together in a positive way, with positive intent.
"I just wanted players to experience this. Perhaps in the future a genre will be named."
Death Stranding released on Friday, November 8. It's available to buy now from retailers including Best Buy, Walmart, ShopTo and Game.
VGC's Death Stranding review was published ahead of release.
A PC version of Death Stranding will release in Summer 2020. Publisher 505 has confirmed that Death Stranding PC will release for both Steam and Epic Games Store.
VGC analysis has revealed that of the some 120 core developers who worked on the game at Kojima Productions, more than half also worked on Kojima's final Konami title, Metal Gear Solid V: The Phantom Pain.
Related Products
God of War Ragnarök (PS5)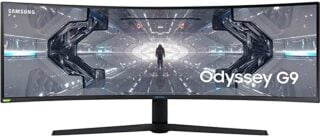 SAMSUNG 49-inch Odyssey G9 Gaming Monitor
Other Products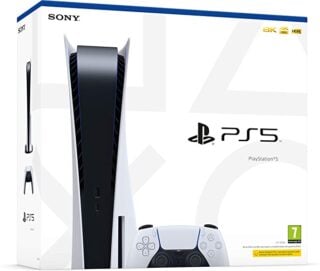 PlayStation 5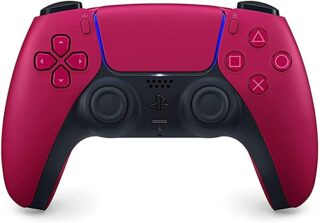 DualSense Controller - Cosmic Red
Some external links on this page are affiliate links, if you click on our affiliate links and make a purchase we might receive a commission.