Hideki Kamiya's Twitter account restricted amidst Bayonetta 3 VO controversy
It's currently unclear why the account was locked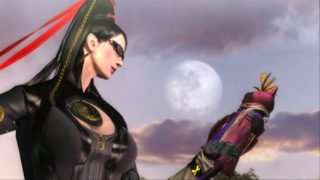 PlatinumGames vice president Hideki Kamiya's Twitter account has been temporarily restricted amid a series of tweets posted about the ongoing Bayonetta 3 voice-acting controversy.
Kamiya's last tweet before being restricted read "I warned you…,". It's not clear what this was in reference to, although it came after a series of tweets referring to claims made by original Bayonetta actor Hellena Taylor that she was offered just $4000 to return for Bayonetta 3.
While having one's account restricted isn't a full deletion, it does stop a user from Tweeting. While accounts are often locked for violating Twitter's terms of service, it's also possible the account was locked due to a fraudulent attempt to access the account.
Outside of Kamiya's comments on the situation, PlatinumGames has yet to offer an official comment.
A now-deleted tweet from a former Platinum producer reads, "I'm so incredibly disappointed. The Bayonetta team did not deserve what happened to them today. I don't believe that is the full story. At all. And I hate that all the internet knows how to do is retweet.
"I love Hellena. I love the team. But what happened today is shameful."
In a series of video messages published on Twitter Saturday, Hellena Taylor alleged she was offered just $4000 to return for Bayonetta 3, and criticised developer Platinum and publisher Nintendo.
It was recently confirmed that Taylor has been replaced in her role as the lead in the third game by veteran actress Jennifer Hale. At the time, Platinum claimed it was due to Taylor's schedule, but Taylor has now denied this was the case.
In the video messages – which Taylor claimed was an act of her breaking non-disclosure agreements – the actress claimed she wrote to PlatinumGames head Hideki Kamiya, who offered her what she called an "immoral" offer to reprise her role.
She went on to claim that her concern about being out of work caused her to suffer anxiety, depression and suicidal thoughts.

The incident has been met with a groundswell of support for Taylor, including from fellow voice actors who've been sharing their experiences of similar offers.
Bryan Dechart, best known as Connor in Detroit: Become Human tweeted in response that a similar thing had happened to him.
"I booked the lead character of a AAA game by a studio that has made MANY games. They refused to register the project w/ @sagaftra & offered to pay $4k for the entire game. I passed, but someone else did it & no ground was gained…"
Bayonetta 3 will be released as a Switch exclusive on October 28.