Hideki Kamiya thinks Japan should be proud of 'JRPG' and wants to use 'J-Action'
The PlatinumGames exec addresses recent criticism of the term, which has been accused of being discriminatory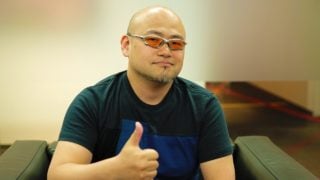 PlatinumGames vice president Hideki Kamiya has said he thinks Japan should be proud of the term 'JRPG', amid fresh claims it could be considered discriminatory to Japanese developers.
The 'JRPG' term was popularised in the early 90s as a means for press and video game fans to differentiate between PC RPGs, which were mostly made by Western developers, and console RPGs, which were mostly made up of Japanese franchises such as Final Fantasy and Dragon Quest.
However, in the years since, as interest in Japanese-made RPGs declined, there were some instances of discriminatory language used to describe them, by both critics and developers (as summarised in a report by Polygon), and some Japanese creators spoke out against the term.
Earlier this year, Final Fantasy 16 producer Naoki Yoshida told Skill Up that he wasn't a big fan of the 'JRPG' term at all, saying that in the past, it felt like a discriminatory term with negative connotations.
"For us as Japanese developers, the first time we heard it, it was like a discriminatory term, as though we were being made fun of for creating these games, and so for some developers, the term can be something that will maybe trigger bad feelings because of what it was in the past," he said.
In a recent interview at PlatinumGames' headquarters in Osaka, VGC asked famous Japanese designer Hideki Kamiya, creator of Bayonetta and Devil May Cry, if he shared Yoshida's views.
Kamiya's answer was extensive, and he argued that the term is something Japanese developers should be proud of and, in his opinion, cultural differences justified the differentiation in subgenres.
"I have a lot to say on this," Kamiya replied. "Just to be clear first though, I have a positive sentiment when it comes to the term JRPG. Indeed, I think it's something that we should be proud of.
"In my creative life up until now there have been two things that left a huge impression on me, which I still think about to this day. The first of these was a localisation issue with the manga of Fist of the North Star."
Kamiya went on to explain in depth (which can be read in full in VGC's interview) that the first issue of the manga had a scene where a group of thugs on motorbikes were standing at the top of a hill, overlooking a village.
In the background the manga uses an onomatopoeiac 'dodododododo' sound to represent the pressure of the scene, and while it wasn't an actual audible sound, it was being used to create tension.
In the localised version, however, this sound was changed for the literal 'vrooooom' of the bikes, something Kamiya says was different from the original manga artists' intent.
"Using language to express a unique atmosphere such as this is something that's fairly unique to Japanese creative tastes, in a sense," Kamiya explained. "It's something that you can't really express in other cultures so well, when you see it from a localisation perspective."

Kamiya went on to give a second example, based on the Ultraman superhero TV series. He explained that in the Japanese version he made a sound like a jet engine any time he took off, despite not having any visual effects like flames behind him.
However, in the Ultraman Powered series which was made in the US, the sound was more subdued, because they wanted the sound to be more realistic and match the lack of visual effects.
"So it left quite the impression on me when I saw the American version of Ultraman because of how much they focused on reality when trying to match Ultraman's sound effects to his visual effects," Kamiya told us.
"The American portrayal of Ultraman was also cool, because it made it feel like a 50m tall giant was about to launch up in the air.
"It's not really a case of good versus bad – whether Japanese or American creators created the more positive portrayal of Ultraman – it's more the unique differences in our culture and how our influences affect our creativity, the fact that Japanese creators have this unique sense when we do create content."
Coming to his main point, Kamiya argued that, in his opinion, Japanese game developers exhibit similar cultural differences when making their games, giving the difference between Bayonetta and the original God of War as an example.
"When you look at God of War, you have Kratos," Kamiya said. "He's muscly, he's huge, he's bald, he looks really kick-ass, basically. So we thought, 'okay, we have games like this which are becoming more popular globally, could we create something similar from a Japanese standpoint?'
"We discussed this internally, and the conclusion was that no, we obviously can't, because this is something that's not unique to us as Japanese creators. So in order to make an action game that would stand out we needed to create something that expressed our unique sensitivities as Japanese creators, and Bayonetta was a result of that.

"When you look at Bayonetta as a character, she doesn't look strong like Kratos, she doesn't look like she could take on these massive demons, but she was very unique in the way she was created, in the way we view action game heroes, from a unique Japanese viewpoint.
He added: "So when it comes to the term 'JRPG', this is something that ties into this – these are RPG games that, in a sense, only Japanese creators can make with their unique sensitivity when it comes to creating these experiences.
"I think it's certainly something that should be celebrated moving forward, and someone should actually aim to make a 'king of JRPGs' game to express that. As Japanese game creators, we're very proud of the actual term JRPG."
We asked Kamiya if he'd be offended if people started using the term 'J-Action' to describe games like Bayonetta.
"On the contrary, I'd be very proud if you used that term," he replied. "It's more focused than the broad genre of action, and it highlights the unique elements that only Japanese developers can make. So yeah, if you wanted to do that, go for it, we'd be proud more than anything else."
Although Kamiya has no issues with the term JRPG, there's another term that's commonly used in the west that he's clearly less happy with.
When VGC asked him about his love of retro games, he replied: "First of all, I don't like the word 'retro game'. I'm obviously not a native English speaker so it might be something I'm interpreting from a Japanese perspective, but hearing the word 'retro' from a Japanese viewpoint, suggests more of a "fad" brought back from a past era and reskinned for the current era.
"So I prefer the terms 'old games' or 'classic games', because they show more respect to those games of the past.
"I love games from all generations, and just because the game is 'retro' doesn't mean it's retro, because it's the same game that existed years or decades ago – it still exists and it's still playable and it's still an experience that's very unique in its own right – so there's really no need to refer to it as 'retro' because it still does have special memories and experiences that stay with you after all these years.  That's why I like to use the term 'classic games'."
Related Products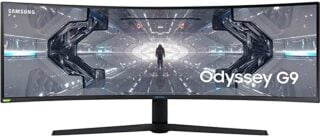 SAMSUNG 49-inch Odyssey G9 Gaming Monitor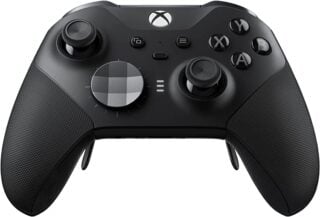 Xbox Elite Series 2 Wireless Controller
Other Products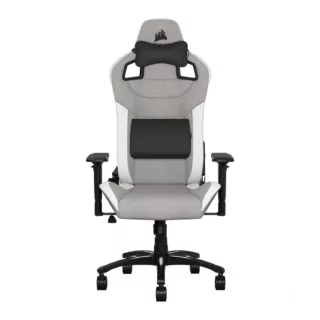 Corsair T3 RUSH Gaming Chair

£249.98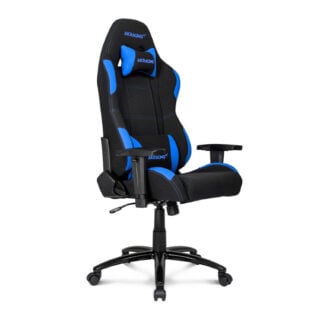 AKRacing Core Series EX Gaming Chair
Some external links on this page are affiliate links, if you click on our affiliate links and make a purchase we might receive a commission.