Hideki Kamiya says he's 'totally serious' about resurrecting Xbox exclusive Scalebound
But the PlatinumGames designer won't say if he's opened discussions with Microsoft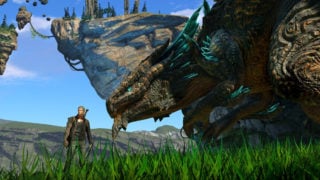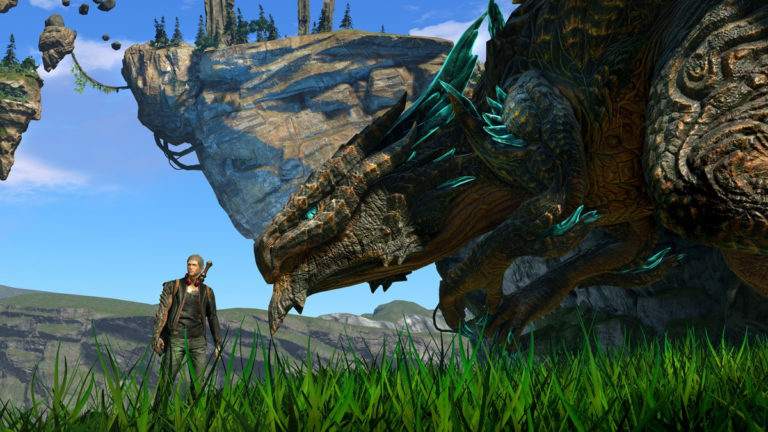 PlatinumGames' chief game designer Hideki Kamiya has said he's "totally serious" in relation to recent comments about resurrecting cancelled Xbox exclusive Scalebound.
Last week Kamiya attracted major press attention after he told IGN Japan that he'd like to open discussions with Microsoft over the possibility of revisiting the action RPG, which was planned as an Xbox One exclusive but was eventually cancelled in 2017.
"We did a lot of work on it, and it's no use Microsoft keeping the game in its current form, so we'd like to do something about it," he was quoted as saying. Kamiya added: "Phil! Let's do it together!"
Asked to elaborate on the comments in a soon-to-be-published VGC interview, the newly-promoted PlatinumGames vice president claimed that he wasn't joking about revisiting Scalebound.
"I think it's really strange because, to be honest, I've been in a lot of interviews since the project ended and I feel like I've said many times that I'd love to be able to bring it back," he said.
"Having gotten somewhere with it, as a creator I'd like to see it to the end. And I hear fans saying they really want to play that game, which is too bad, and I want to give that to them when I hear that."
He added: "That's something that I thought I'd been saying, or I'd been trying to say for years now. I've said it in interviews before and gotten no reaction, but now finally I got a big reaction, and I was glad to see that. But no, it's not a joke: I'm totally serious about it, yeah."
Asked if Platinum was already in conversations with Microsoft over Scalebound, Kamiya replied: "I can't confirm or deny anything, but we could be talking to Microsoft. But we could also be talking to Nintendo, Sony, Capcom, Konami or anybody!"
Both Xbox and PlatinumGames have previously given explanations of what happened with Scalebound, but in recent months Kamiya has moved to take sole responsibility for the project's cancellation.
In a video on the Cutscenes YouTube channel published in November, Kamiya blamed Platinum's inexperience working with Unreal Engine and online features as core reasons for Scalebound's cancellation.
Asked why he felt that he'd have better luck working on Scalebound a second time around, Kamiya told VGC he believed that Platinum had grown since its development ended.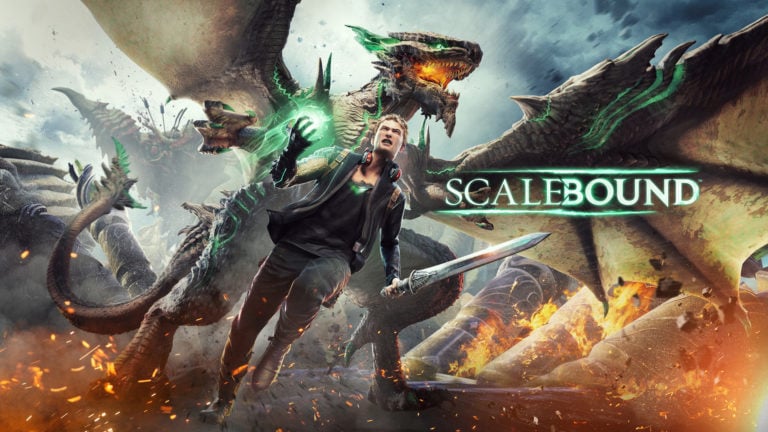 "Nothing super surprising [has changed], just time. As a company, we've gradually grown, gained experience in terms of technology and more people," he explained.
"At the time when we were making Scalebound, there was a lot that we couldn't deliver on and that was hard for me. It was hard to fail like that. When the project went away, it wasn't like the very next day I was thinking, 'I've got to try again'. I needed a rest.
"But time passes, things change, things are different now. I've had some time to think and yeah, I'd like to try making Scalebound again. That's my feeling."
Discussing Scalebound in 2020, Xbox boss Phil Spencer shot down rumours that the project could be resurrected and said that he had no hard feelings for PlatinumGames.
"It's a tough one because I have a ton of respect for Platinum, [Hideki] Kamiya-san, the team and I feel no ill will," he said at the time. "We talk to those guys: there's no animosity between the teams. We tried to go do something and it didn't work, and I regret that we were so public about what we tried to go do."
In the same VGC interview this month, PlatinumGames' CEO Atsushi Inaba suggested that the Bayonetta studio would be willing to entertain acquisition talks in the future, should its creative freedom be guaranteed.
Related Products
Other Products
Some external links on this page are affiliate links, if you click on our affiliate links and make a purchase we might receive a commission.