Hideki Kamiya says he's 'forever indebted to Nintendo' for Bayonetta 3
Kamiya started working on the project following the cancellation of Scalebound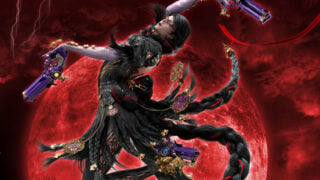 PlatinumGames vice president Hideki Kamiya has said that he's "forever indebted to Nintendo," for Bayonetta 3.
In an interview with Famitsu (translated by Nintendo Everything), the creator talked about the inception of the game. which began life after their previous project Scalebound was cancelled by Microsoft.
Kamiya also revealed that Platinum Games CEO Atsushi Inaba requested that he make a video for Nintendo to show the platform holder how excited the team were about the project.
"He said he wanted to show the creator's passion directly," Kamiya told Famitsu.
The creator also spoke about how Nintendo's treatment of his Bayonetta 2 story, which Kamiya says Nintendo "kept intact mostly," encouraged him to return to the franchise.
"I wanted to expand the world even further for the fans, and also wanted to challenge myself. That's why I was really happy that we were able to make the third game. I'm not exaggerating when I say I'm forever indebted to Nintendo."
Bayonetta 3 was released last week to mostly positive reviews. VGC's review called the game a "love letter to gaming's most wildly creative action star."
"While some ideas get lost in Bayonetta 3's endless sprint to keep you entertained, there's no other action game with this imagination, wit or style. Prepare to explore its mad depths for weeks."
However, the game's release was dampened somewhat by the ongoing dispute regarding the game's voice-acting talent.
Former Bayonetta voice actress Hellena Taylor reignited the dispute over her exit from the series, and confirmed press reports that she was actually offered significantly more than the $4,000 she initially claimed.