Here's the latest Battlefield 2042 gameplay, showcasing special abilities
2042 will launch with 10 'Specialist' soldiers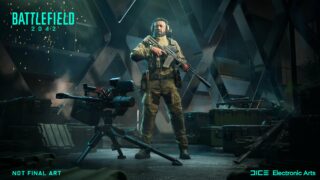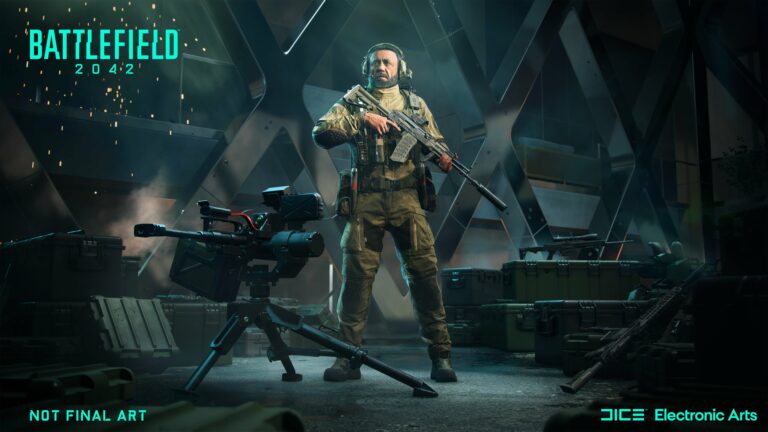 Electronic Arts' DICE studio has released new Battlefield 2042 gameplay, detailing the game's specialist operators.
Inspired by the traditional four Battlefield classes, Specialists will be equipped with their own unique Specialist Trait and Specialty, and will have fully customisable loadouts. Battlefield will release with 10 specialists on day one.
The specialists featured in DICE's latest trailer include Webster Mackay, who can use a grappling hook, Wikus 'Caspter' Van Daele who's equipped with a recon drone, and Pyotr 'Boris' Guskovsky who can deploy a sentry gun.
You can watch the video via the embed below:
The Battlefield 2042 beta release date has been set for September 22, it's been claimed.
That's according to information shared by both credible leaker Tom Henderson and GamesBeat journalist Jeff Grubb. Grubb said during a Giant Bomb show (paywall) this week that he had corroborated the date shared by Henderson with his own sources.
Electronic Arts has previously confirmed that Battlefield 2042's open beta will launch in September, but has yet to give an official date. EA Play members and customers who pre-order any version of the game will receive early access to the open beta.
The standard edition of Battlefield 2042 is set to release on October 22, 2021 priced at $59.99 for Xbox One, PS4 and PC, and $69.99 for Xbox Series X/S and PS5.
However, players who choose to pre-order the Battlefield 2042 Gold Edition for $89.99 on PC and $99.99 on consoles, or the Battlefield 2042 Ultimate Edition for $109.99 on PC and $119.99 on consoles, will receive early access to the game beginning on October 15.