Here's the first trailer for the live-action Pokémon series
The show starts later this month in Japan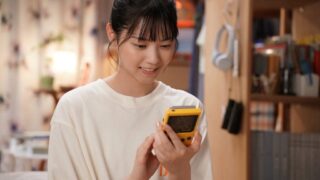 A trailer for PokeTsume, a new live-action TV show from The Pokémon Company, has been released.
The show follows Madoka Agaki, a university graduate from a small port town who decides to quit her job at a seafood manufacturer and moves to Tokyo to join a small advertising agency called ADventure.
Although she used to dream about living in Tokyo, once she gets there, Madoka soon realises everyday life isn't what she expected, and she starts to stress when she takes on a presentation that could result in the fate of her company resting in her hands.
Then Madoka receives a package from her mother, containing the Game Boy Pocket and a copy of Pokémon Red she used to play as a child. She starts playing the game and realises it contains something that's important in life.
The show is billed as the world's first 'Pokémon human drama', in which the main character grows through their experiences playing Pokémon.
Descriptions for several other characters in the show have also been released. Via Serebii, characters will be based on certain Pokemon. For example, Kageaki Hiyama is reportedly based on a Charmander, who feels his flame is about to extinguish.
Madoka will be played by Nanase Nishino, a former member of Japanese idol group Nogizaka46 who went on to become an actress, model and TV host.
In 2022, Nishino won a Japan Academy Film Prize – the Japanese equivalent of the Oscars – for Newcomer of the Year for her role in the crime film Last of the Wolves.
"I was surprised to receive this offer just days after I'd told a friend that I'd like to work on something related to Pokémon someday," Nishino said in a statement.
"I'm very happy because I'm part of the generation that grew up with Pokémon, having played most of the series from the first to the latest."
Related Products
Other Products
Some external links on this page are affiliate links, if you click on our affiliate links and make a purchase we might receive a commission.